Concrete Furniture
Modernize your space with concrete furniture.
Concrete furniture, whether it be side tables, benches, table tops, or any other furniture piece you dream up, it can be custom created by our team. With numerous options for colours and textures the concrete piece you've been thinking of can come to life. Working with you to fabricate versatile pre-cast pieces that are made from tactile, authentic concrete that is a true stone product, producing one of a kind pieces for your home or retail space, whether that is a one off piece or a full line of products to brand your store with.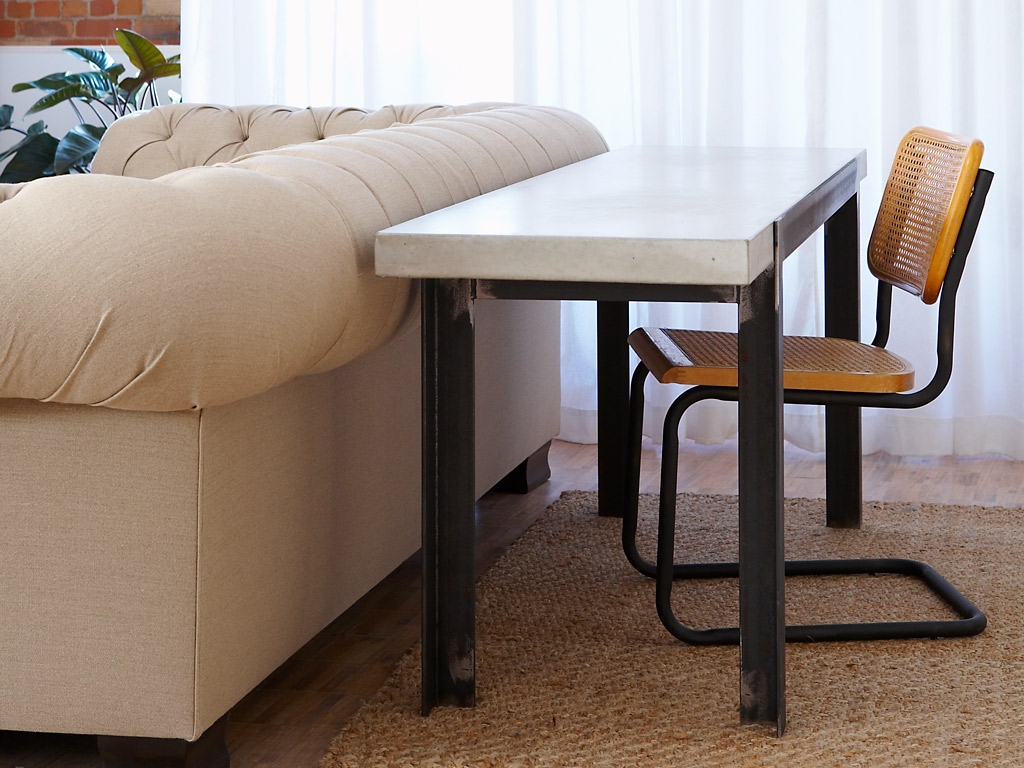 Smooth concrete table top in the colour Buff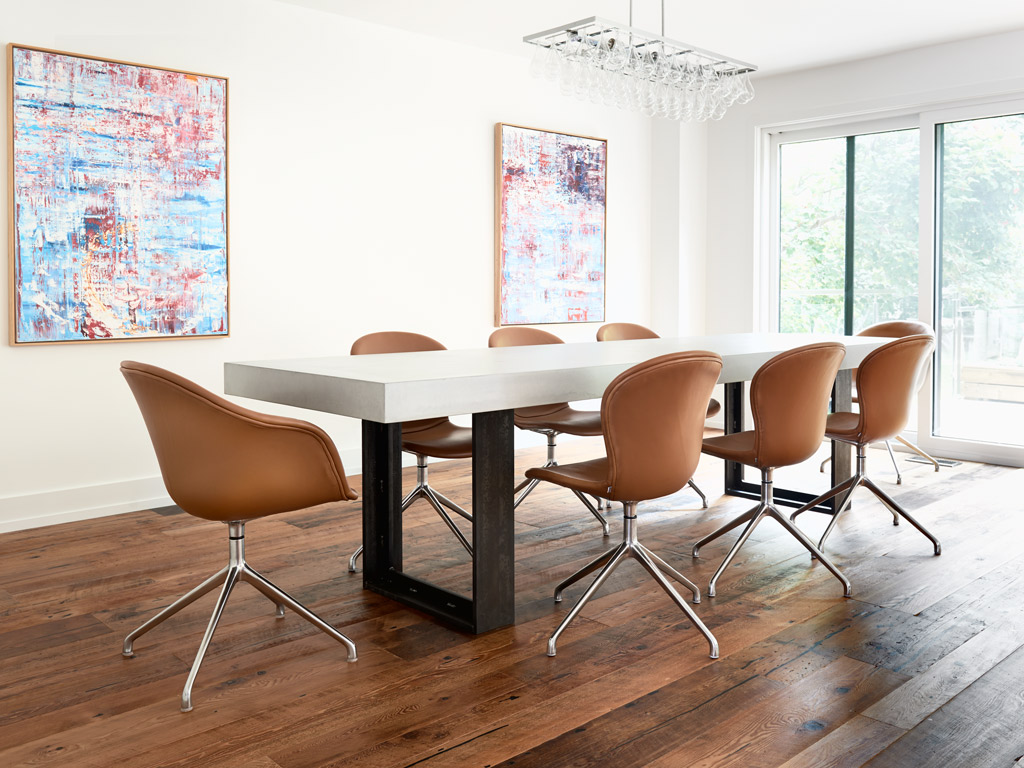 Smooth concrete tabletop in the colour Buff
Smooth concrete table and custom legs in the colour Natural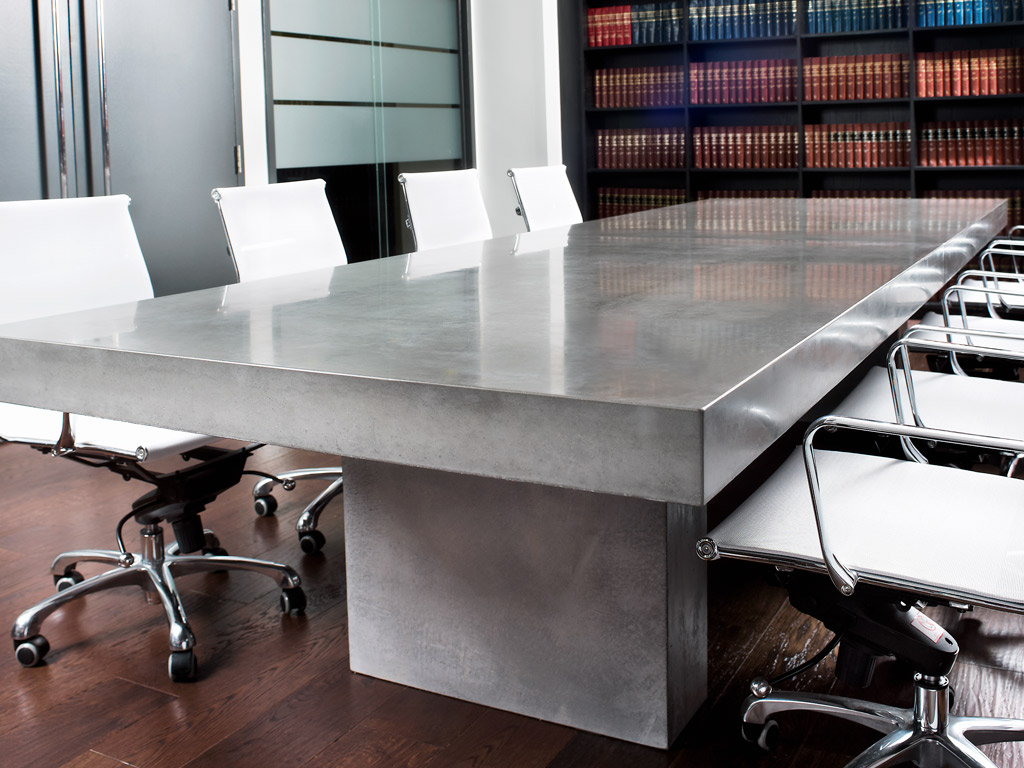 Smooth concrete boardroom table in the colour Ash
Our custom pieces are cast with a 1" material thickness but can be made with any profile in mind, whether you are looking for a chunky or a slim look our concrete is the perfect material of choice. We can create intricate spindles, or robust boardroom tops to slim mid century modern dining tables for your home. 
We can also use our microcement application that is directly applied to a substrate such as plywood, to make functional, lightweight concrete look pieces that work well in retail or other spaces where moving furniture around easily is a requirement. The microcement is applied as a 2mm – 4mm application that forms a very hard and durable layer, which can be sanded and polished to a smooth surface finish. As it is still cement based product that is porous, microcement also needs to be sealed in the same way that pre-cast concrete does.
We pride ourselves on being full service, assisting you with design as well as colour / texture selections, and creating final products that you can be proud of. Contact us today to find out more about custom furniture pieces or other ways you can use concrete in your home.