Concrete Retail Displays
Show off your brand with concrete retail displays.
Concrete is an excellent material of choice when used in retail displays. Versatile, durable and low-maintenance, concrete can enhance many types of commercial and retail experiences. Imagine a cafe with industrial charm, a sleek, high-end retail store or a corporate office reception area.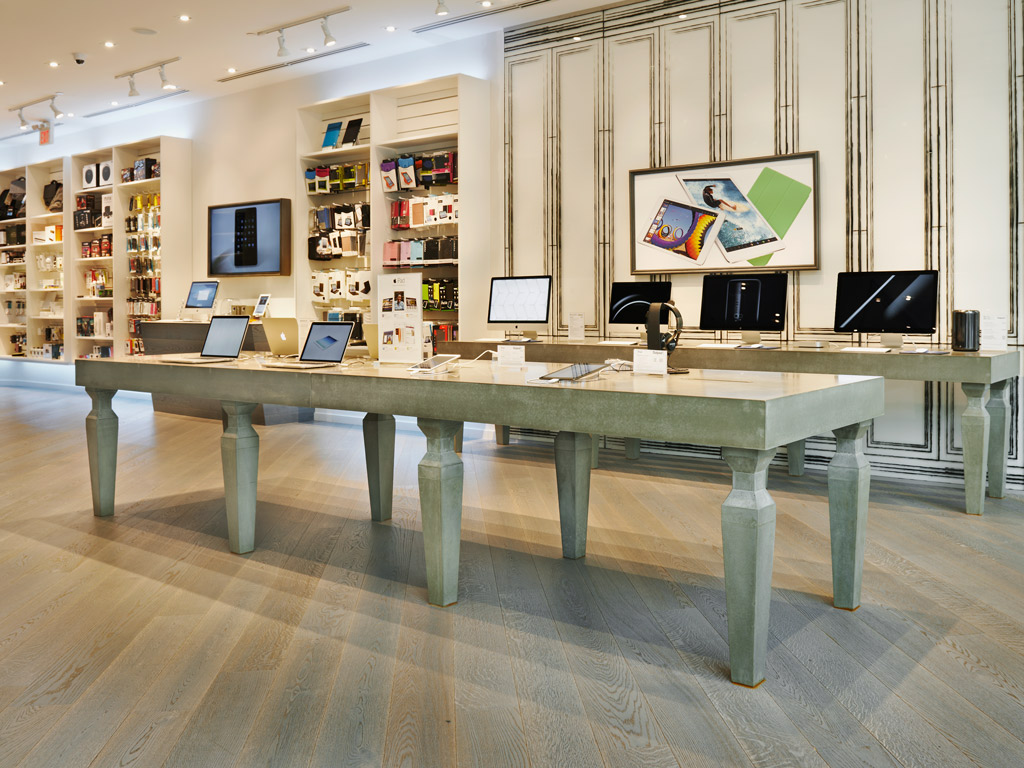 Smooth concrete display table in the colour Natural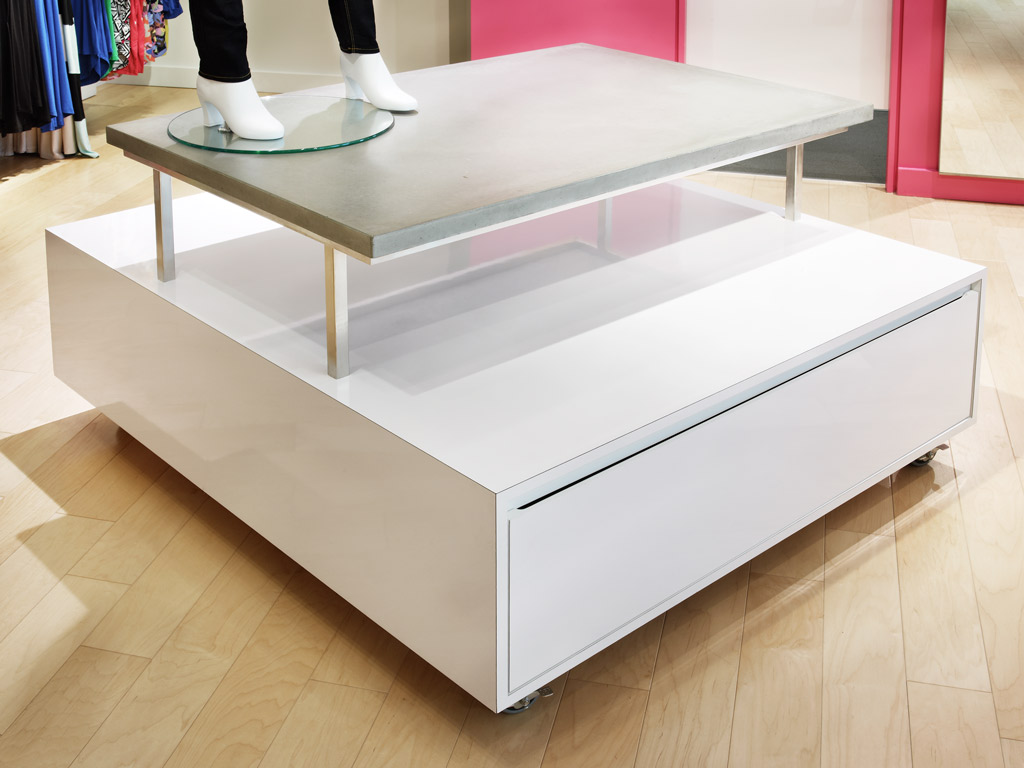 Smooth concrete retail display top in the colour Ash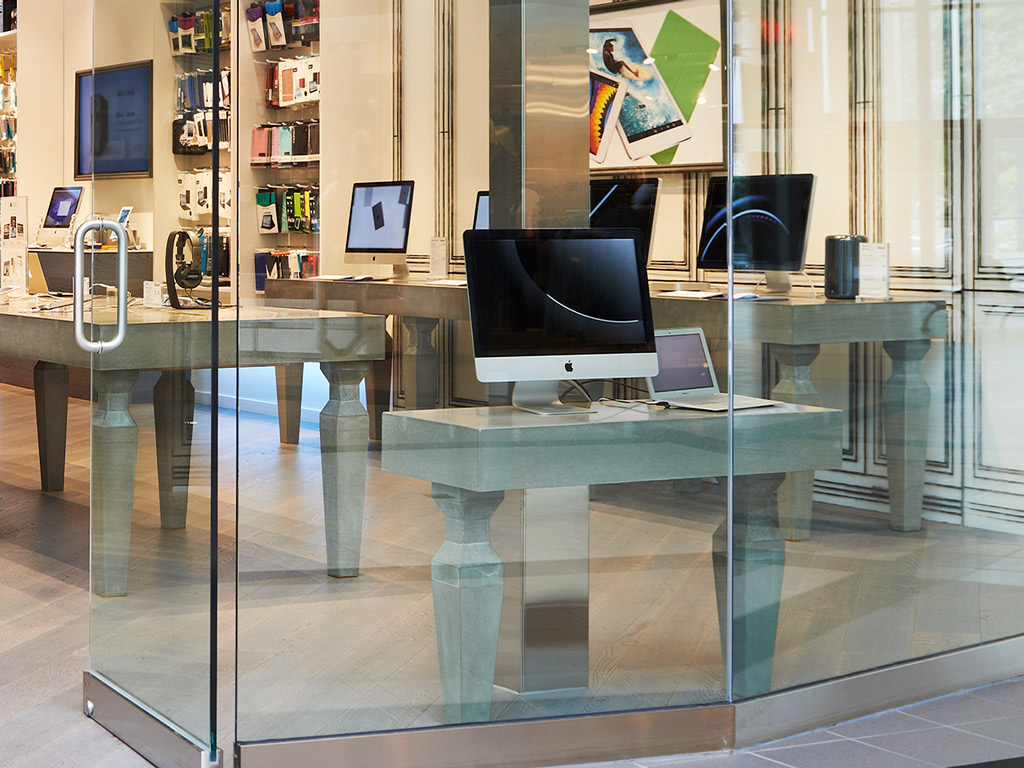 Smooth concrete legs in the colour Natural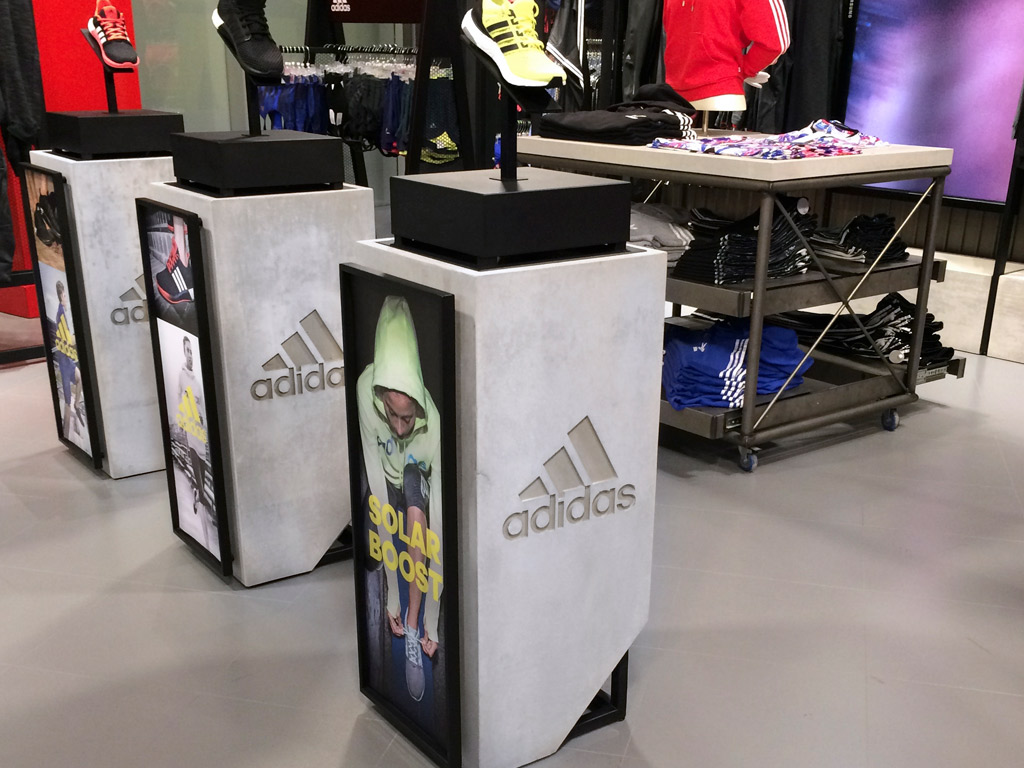 Distressed concrete display base in the colour Buff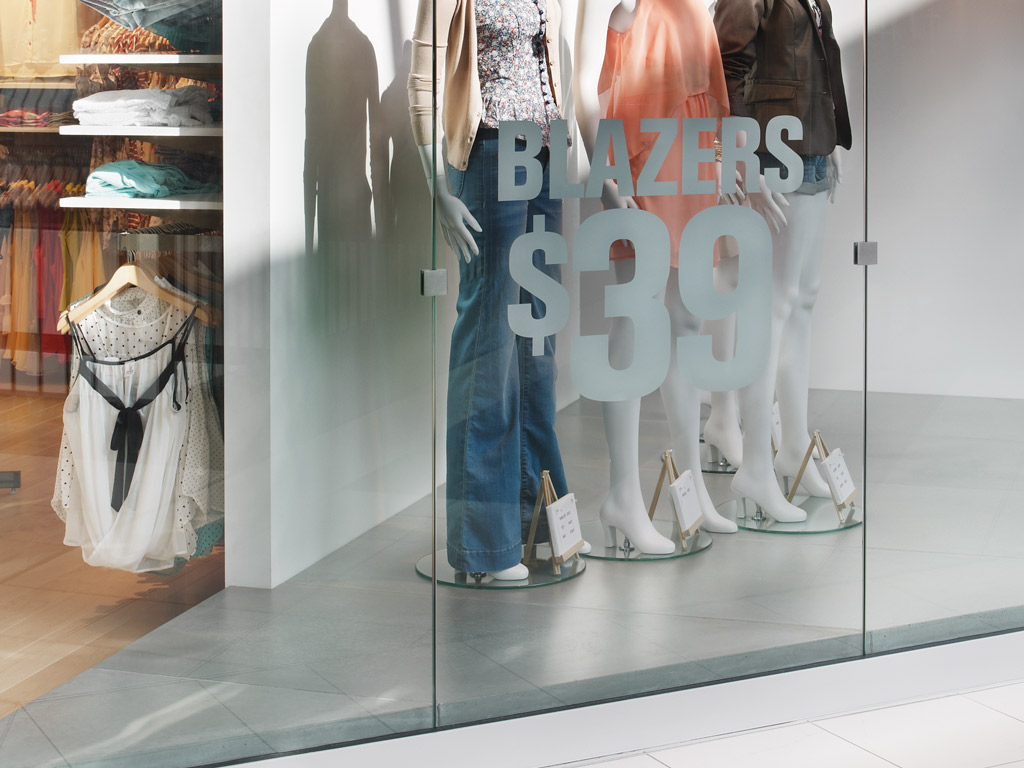 Smooth concrete in store window display in the colour Ash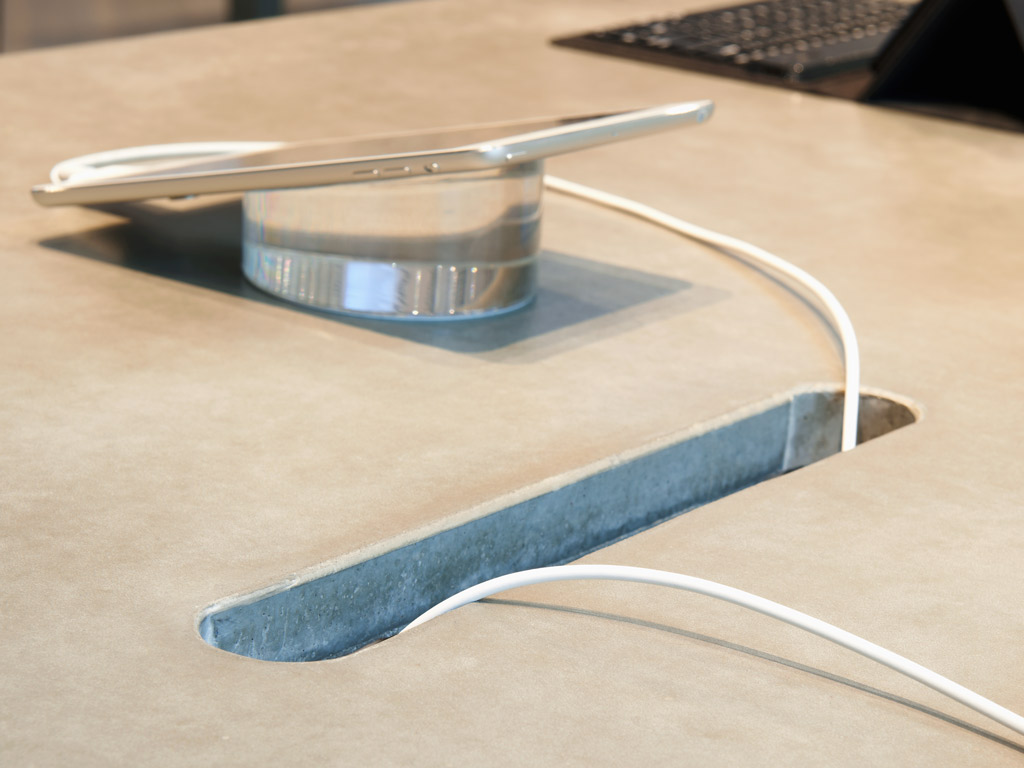 Smooth concrete detail for a display in the colour Natural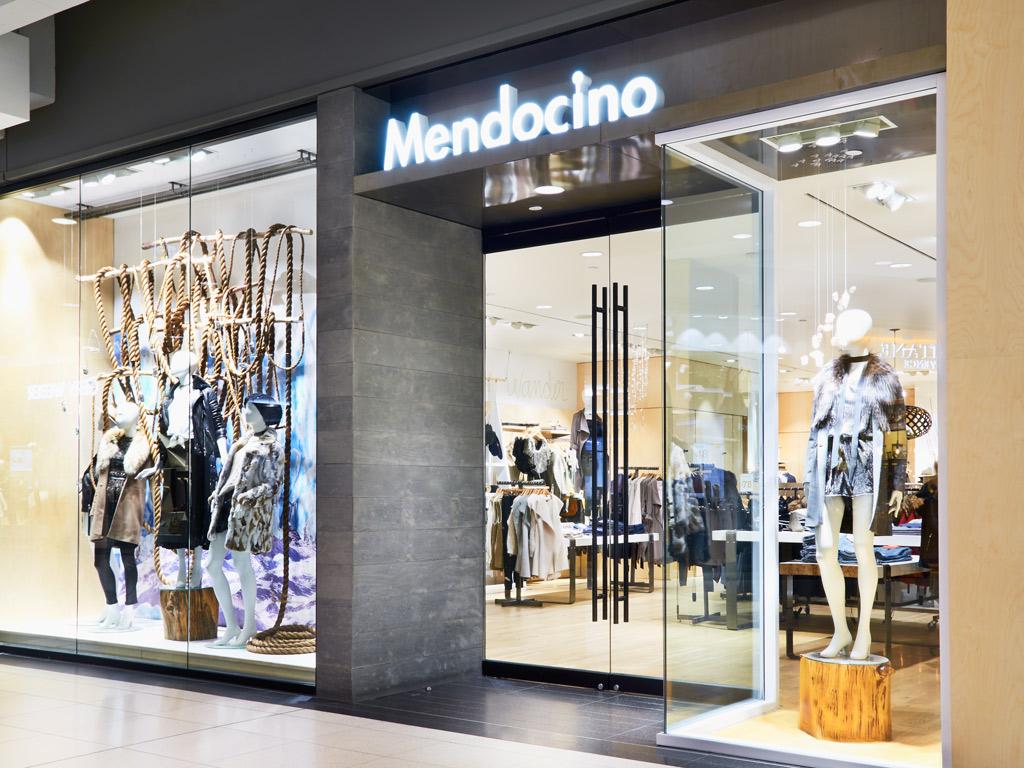 Board-formed concrete storefront in the colour Charcoal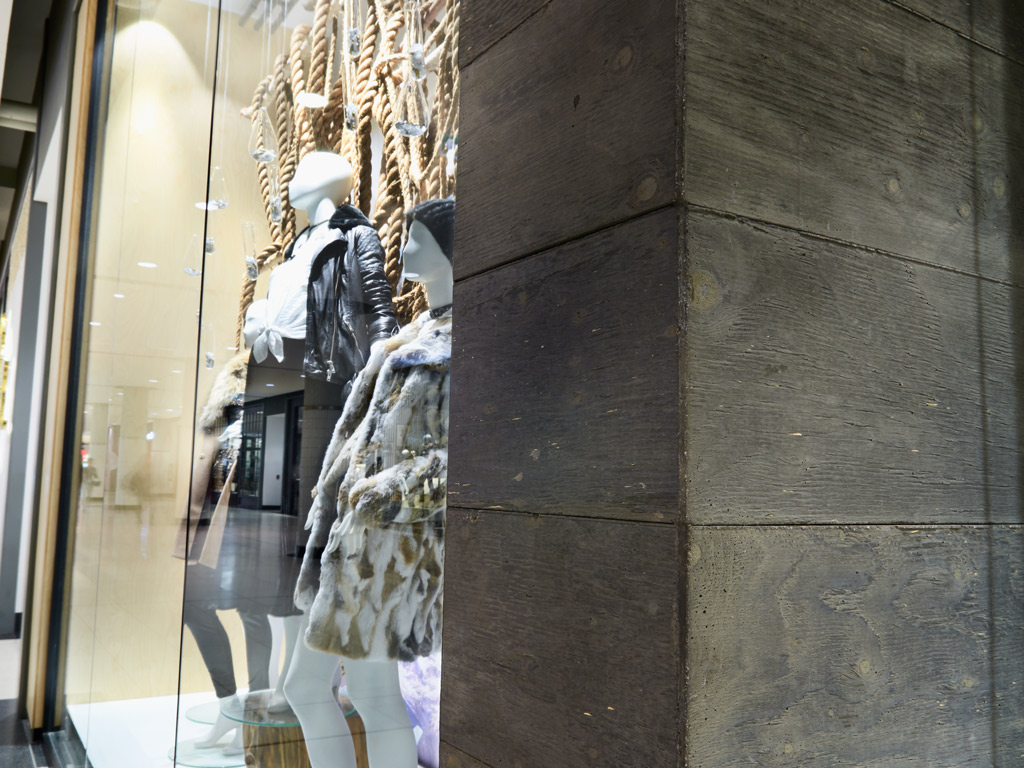 Board-formed concrete storefront in the colour Charcoal
Fully customize your concrete retail display fixtures to present your unique product. Not only do we mould our concrete into a variety of shapes, bases, stands or furniture, we also make countertops, cash desks and other display tops. There are infinite ways in which bespoke concrete can be used to communicate your brand. Our custom relief technique allows you to incorporate your business logo, lettering or any graphics into the concrete, while custom colouring can reinforce your brand's identity.
Concrete for Concept Stores and Corporate Branding
In high-traffic areas such as retail spaces, the durability of display materials is an important factor to consider when designing a store concept. Our concrete is a high-performance fibre-reinforced concrete, typically cast at 1" material thickness or less; durable, yet lightweight enough to be moved around a store as required. There are many colours & textures to choose from whether using a charcoal board formed concrete in your storefront to create an eye catching focal point, or a vanilla microcement spanning throughout the store for a minimalist and modern touch. Use of smooth or distressed concrete shelving and displays can create an interesting visual merchandising appeal, and when used in coordination with ambient lighting, it becomes increasingly stylish and highlights the best items your brand has to offer.
We work with many well known commercial brands across North America and beyond. All our products are custom made to your specifications. Send us your concept store ideas and how you wish to incorporate concrete into your brand identity.