Concrete Tables
Draw a crowd to your concrete table.
Custom concrete tables offer an industrial chic or urban vibe, taking on many designs, forms and functions to create stunning statement pieces. 
A concrete table can be tailor-made for many uses, including a board-room table for corporate meetings, a gathering table in the company break area, a retail display table as a backdrop for merchandise or cozy and intimate table tops for your cafe. Concrete becomes a versatile surface to work on and with to create the perfect atmosphere you've been hoping for.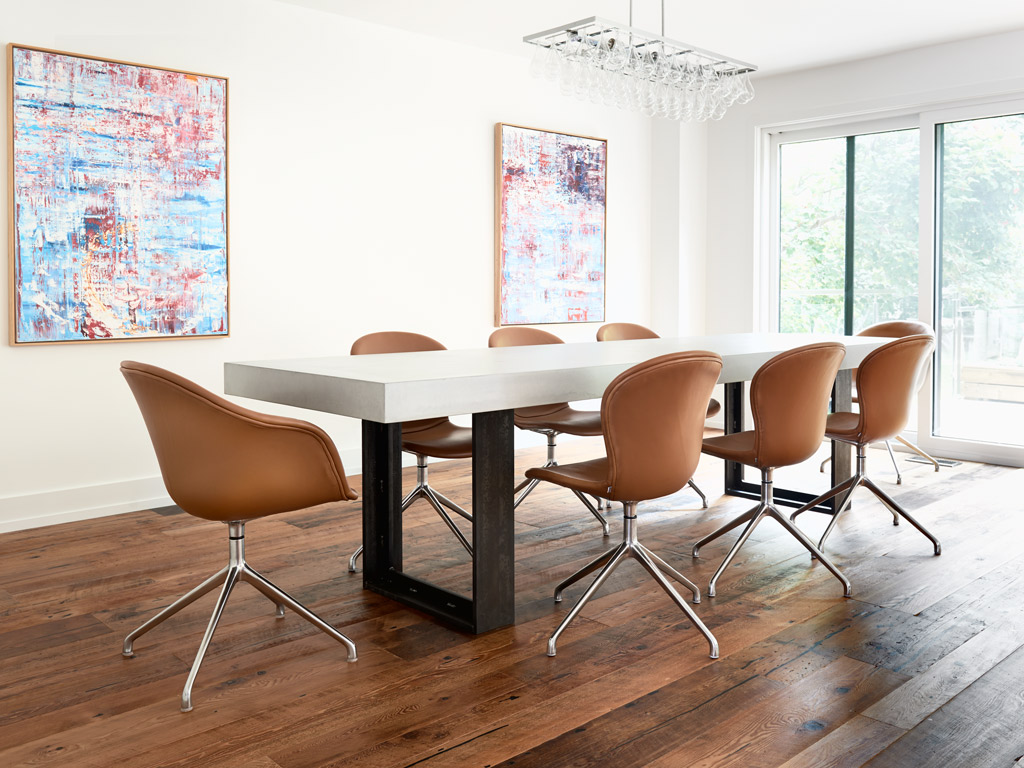 Smooth concrete dining table top in the colour Buff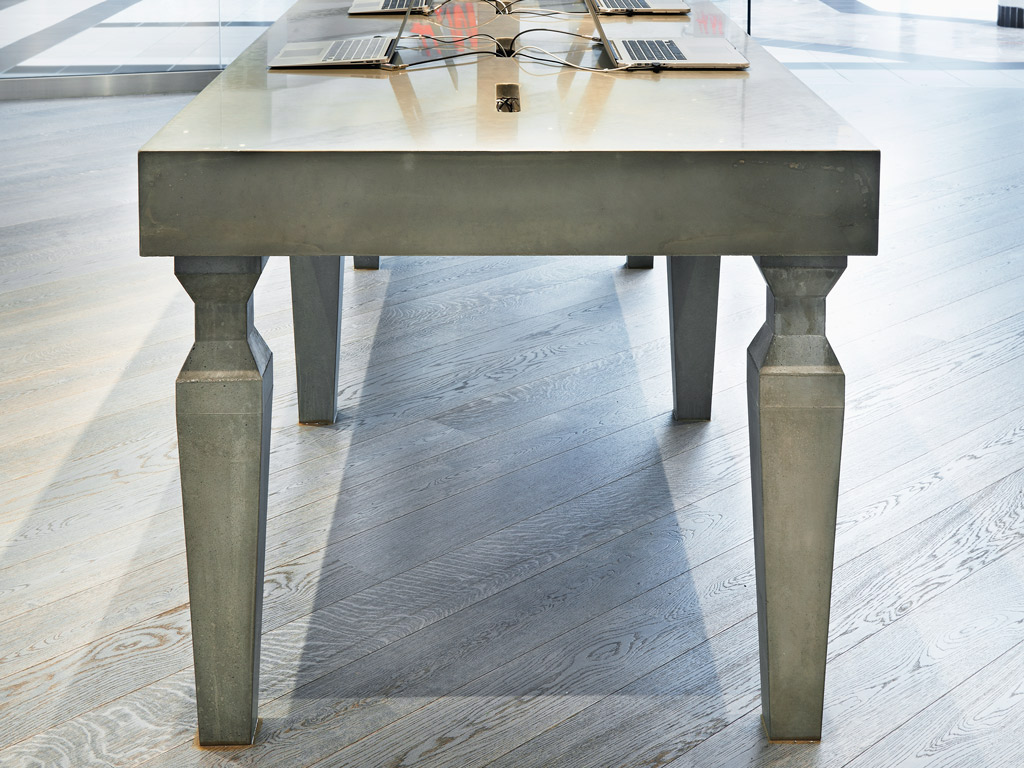 Smooth concrete retail display tables in the colour Natural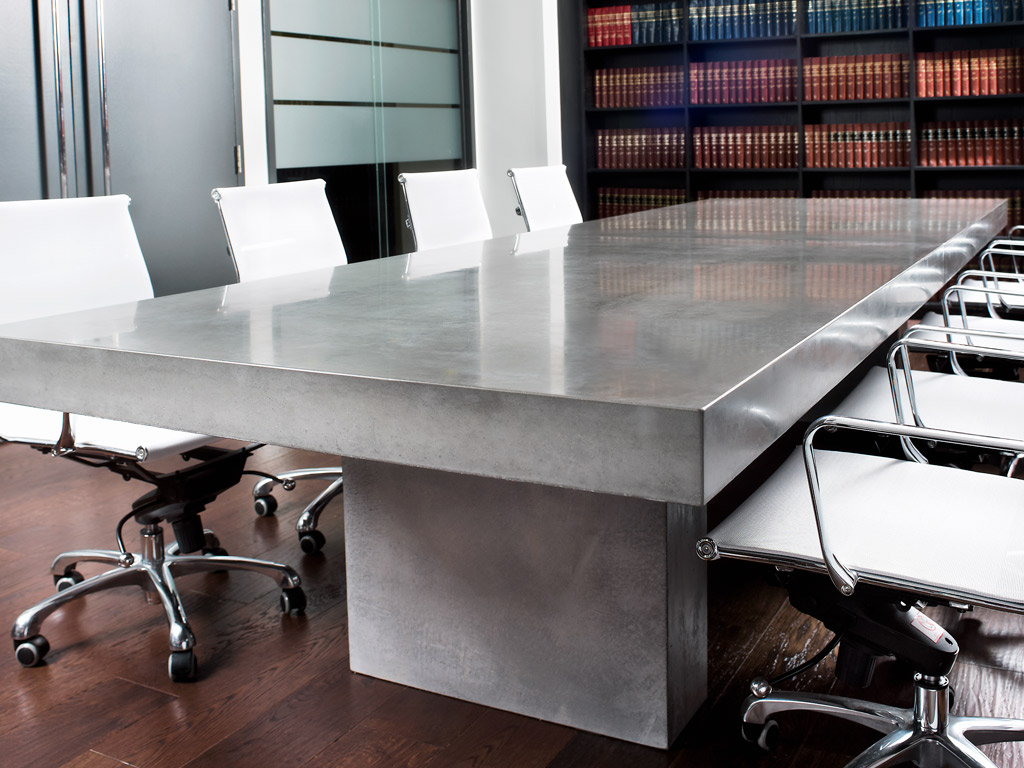 Smooth concrete boardroom table in the colour Ash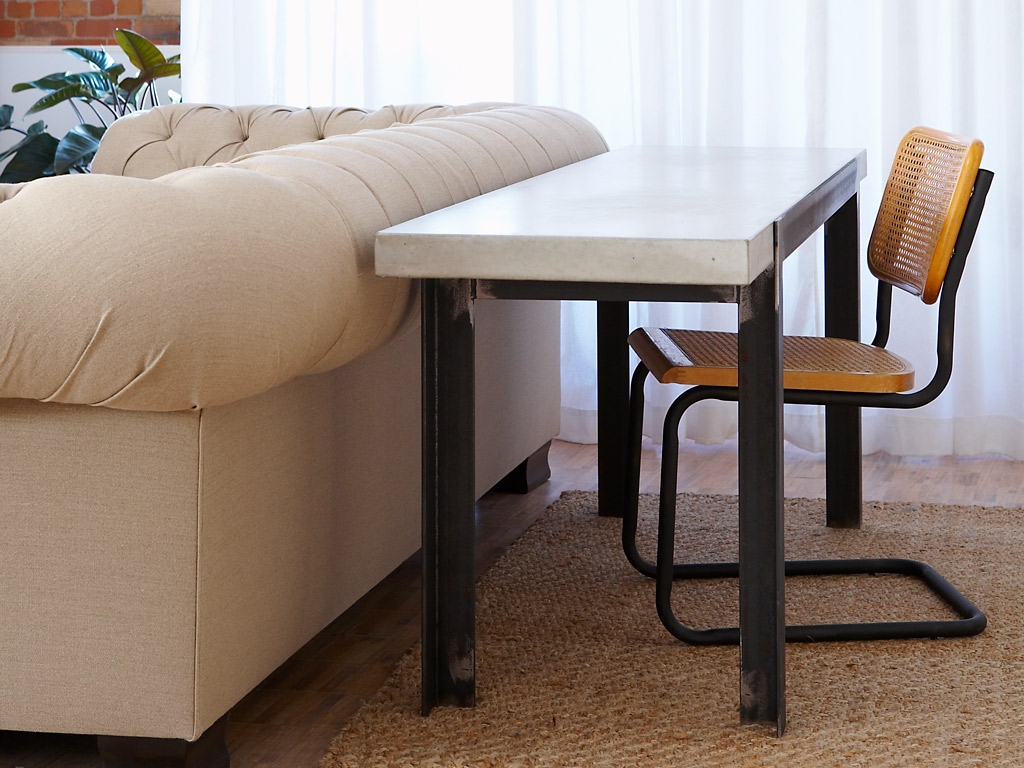 Smooth concrete desk top in the colour Buff
The durability of our natural yet high-performance concrete provides the flexibility to cast at 1" thin, creating refined concrete table tops or alternatively, thicker, more robust looking tops that are moulded with drop sides to create the illusion of a solid piece of concrete. This in turn reduces a lot of weight and also allows you to hide potentially unpleasant looking yet structural framing behind the thick edge of your concrete table.
Our high performance concrete is a versatile stone with many options for colours & textures. Smooth concrete is our most sought after for high-use or high traffic areas, with it polished like finish fitting into numerous design styles. Our Distressed or Raw textures are best used as a show piece, including side tables, coffee tables, console or display tables. With one of a kind colouring and bug holes, these pieces will always be an original.
Concrete is a naturally porous material, but protected with our high performance aqueous sealer becomes protected and food grade resistant. The sealers applied to our concrete tables offer excellent protection but regardless, concrete may naturally patina over time, giving it more depth of character which is highly coveted by lovers of the material.
Concrete Table Tops for Steel or Wood Base Combinations
Our concrete tops can be combined with many other materials; including steel bases, wood bases or other strong materials.
If you're looking to keep it all in house we can offer some concrete and steel combinations, created and fabricated all by Anthony Concrete Design. Wood or other popular bases are required to be sourced elsewhere but we can assist in installing the top directly onto the alternative base supplied by you.
Send us your design ideas today to get started!