Concrete Sinks
Make a concrete sink your statement piece in the room.
Our hand-crafted concrete sinks are made to your specifications for both commercial and residential settings. Our sinks are highly versatile – customizable in form, colour and function. A concrete vessel sink can become the unexpected stylish feature of a bathroom, and a large trough sink a durable and functional piece of art in a high-traffic commercial space.
The variety of styles of concrete sinks are endless. Our high-performance concrete allows us to make authentic, refined concrete with a smooth, luxurious finish. If you're looking for a charming, rough-around-the-edges farmhouse sink, we can make that too. Our hand-crafted sinks are cast between 1/2" and 1" material thickness and are fibre-reinforced throughout. There are many colour options to choose from, including custom colours.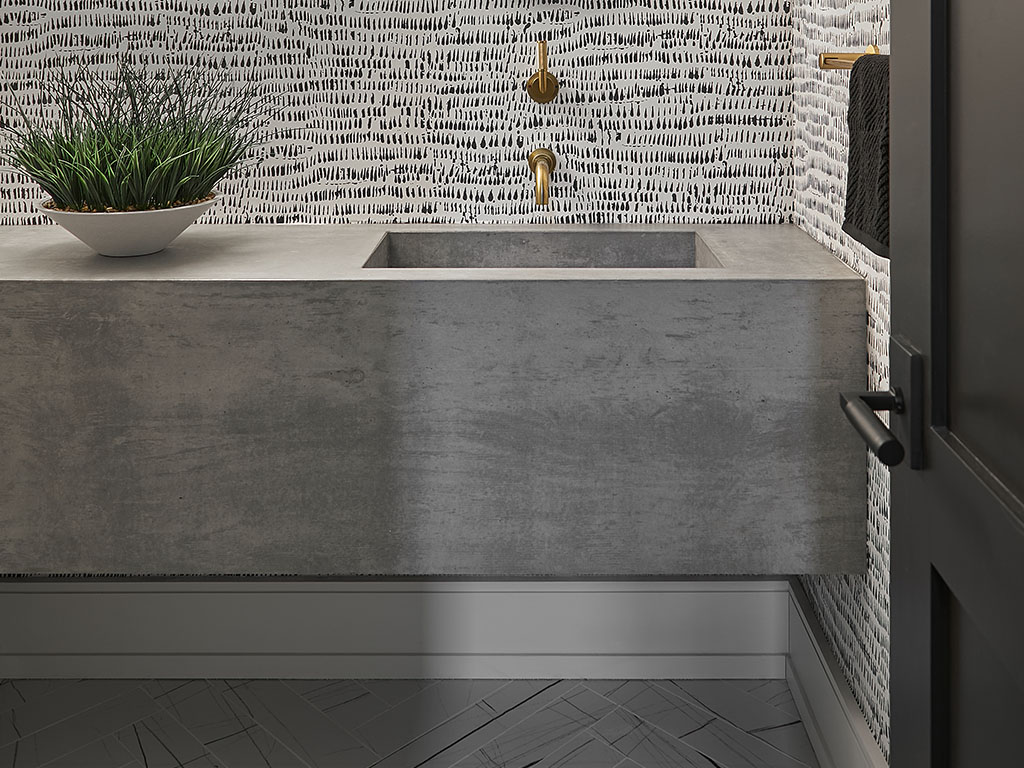 Distressed concrete vanity with integral sink in the colour Smoke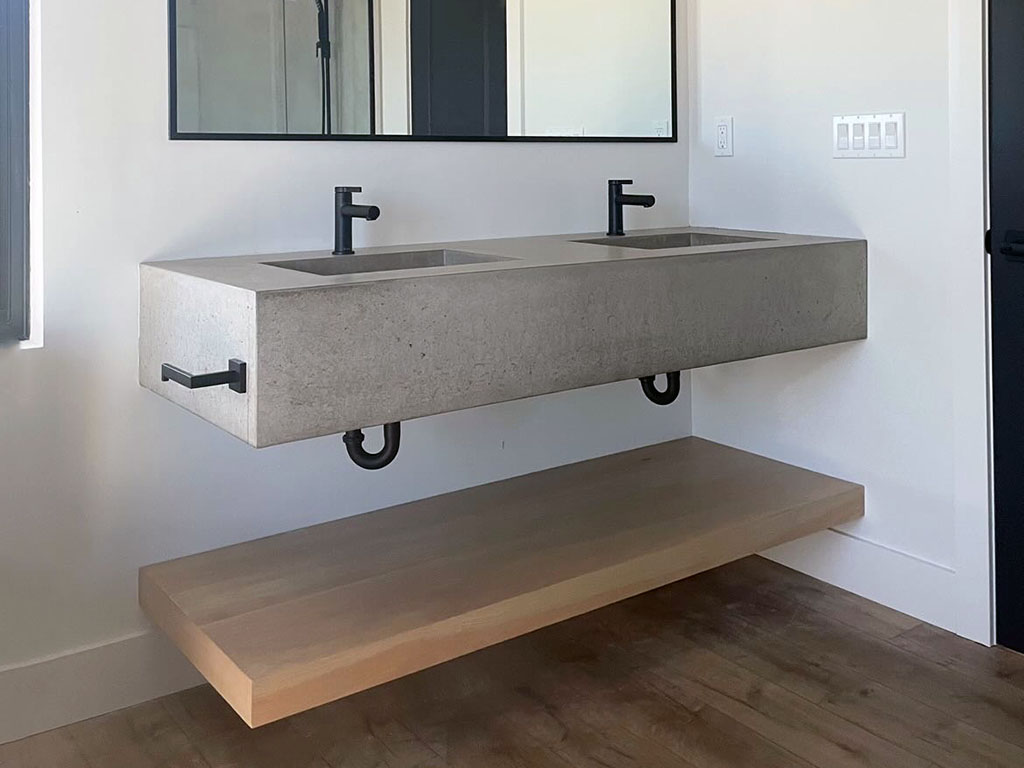 Smooth concrete vanity with integral sink in the colour Buff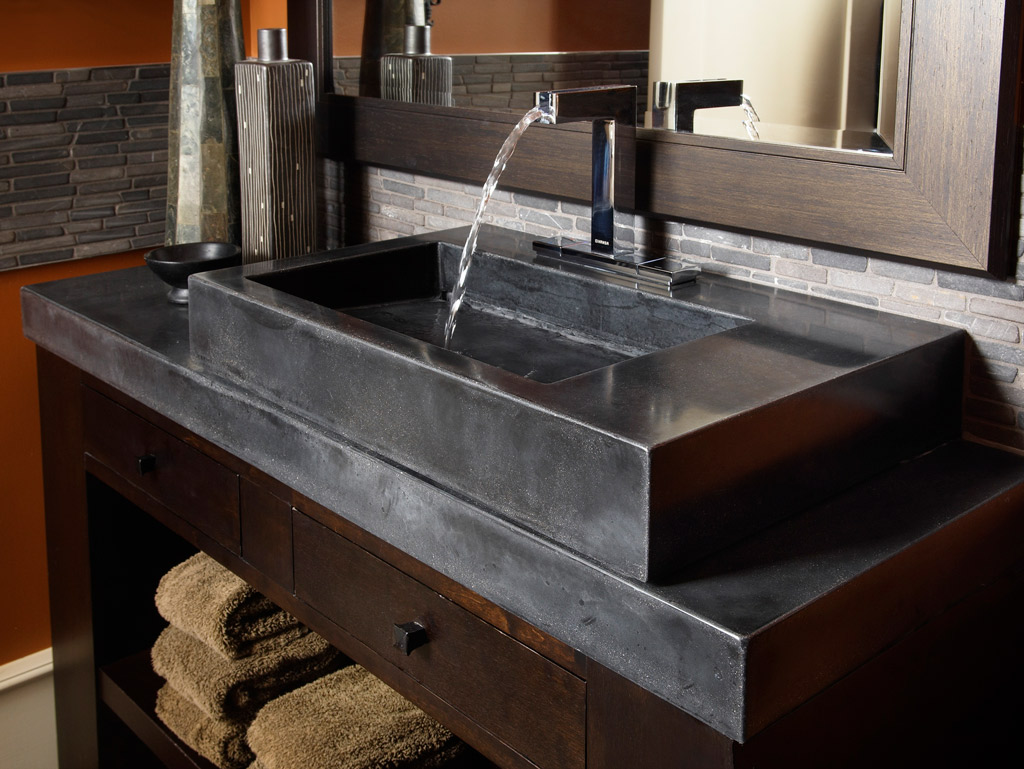 Smooth concrete vessel sink in the colour Black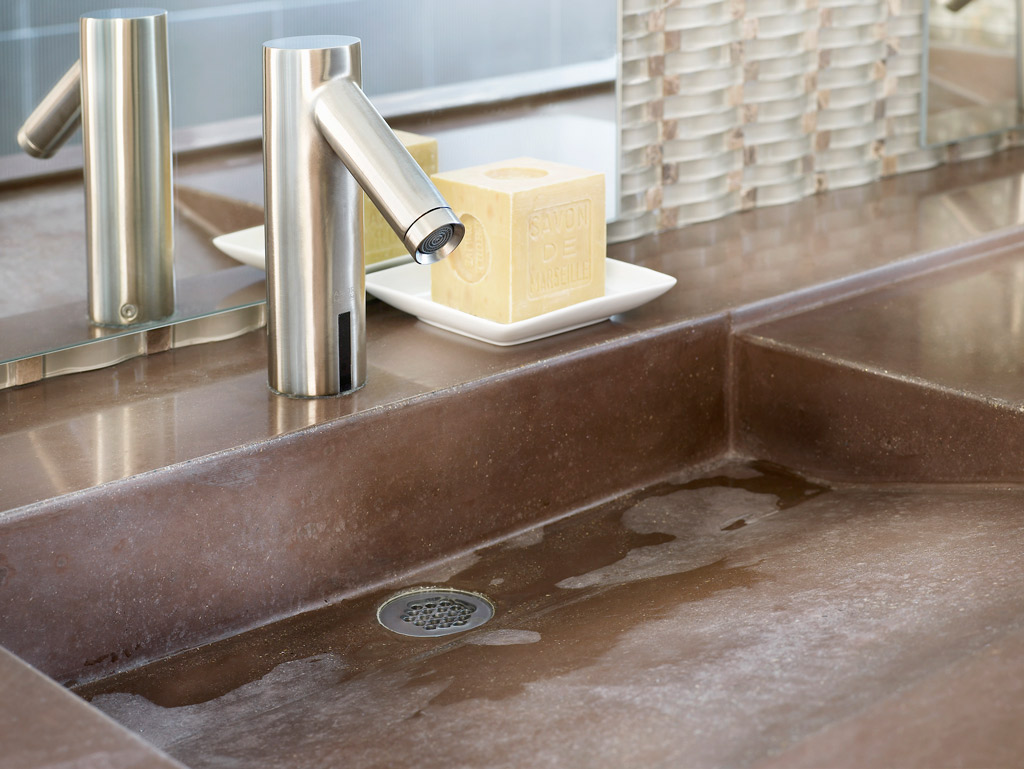 Smooth concrete integral sink in a custom colour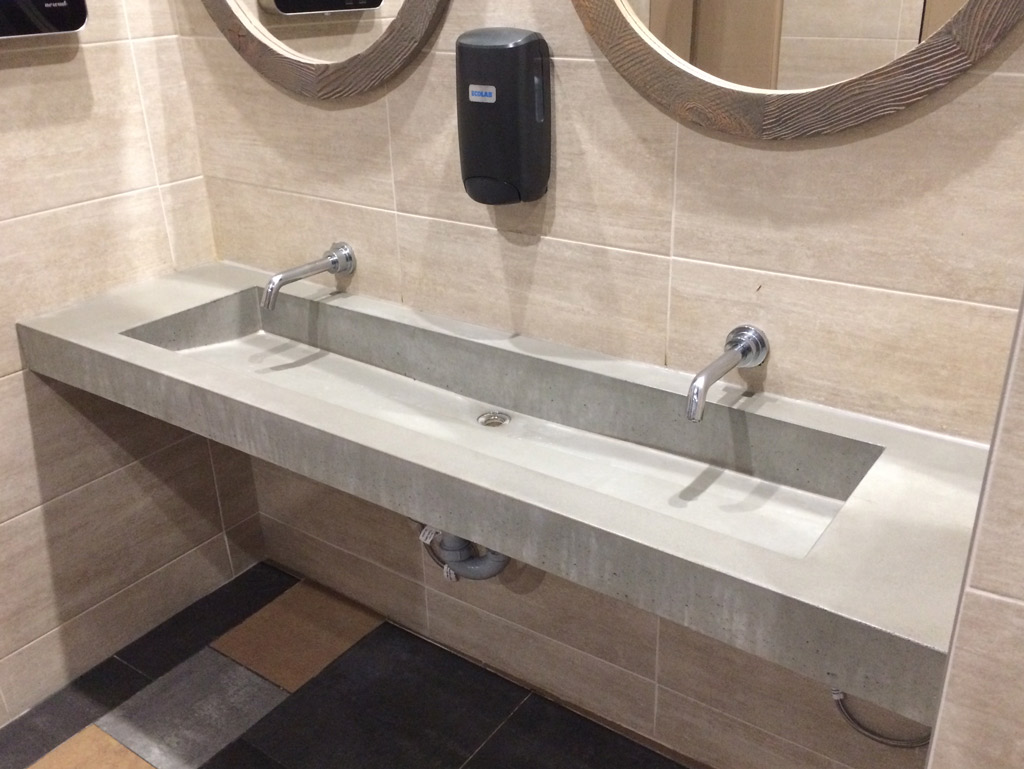 Smooth concrete trough sink in the colour Natural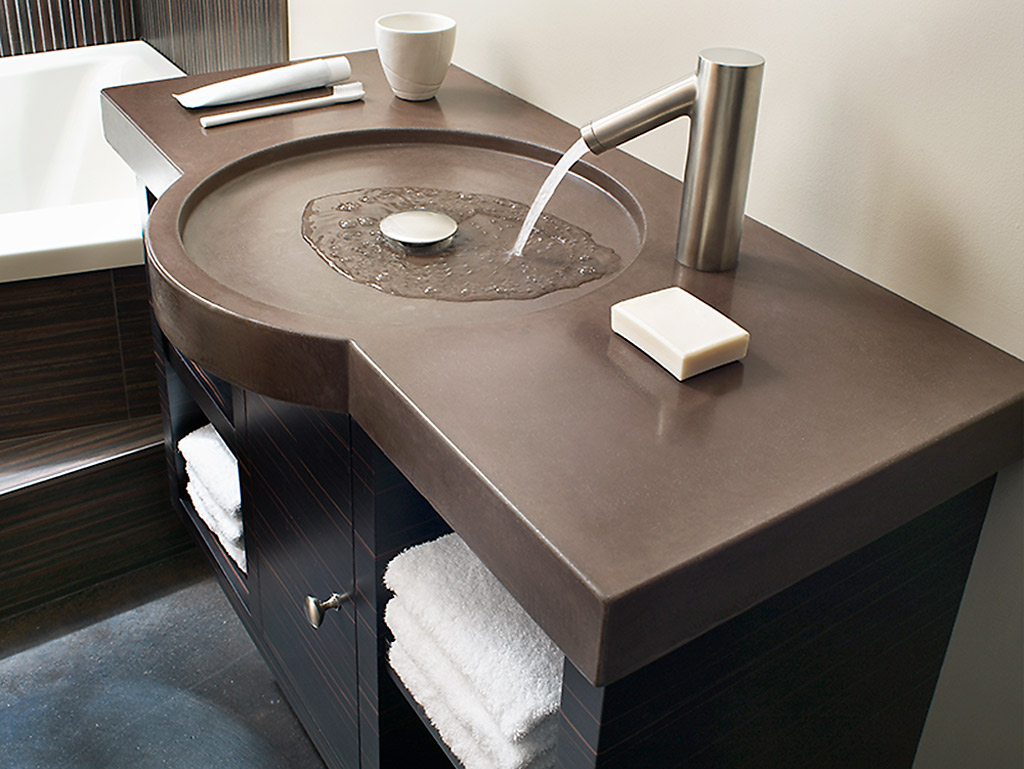 Smooth concrete integral sink in a custom colour
Concrete sinks for a bathroom are frequently integrated into a concrete vanity top to create a seamless look from counter to sink basin. There are endless combinations for the style, size, shape and function of a concrete sink, including ramp sinks, trough sinks, vessel sinks and more.
Concrete sinks are very durable when used in conjunction with a quality sealer. Typical wear and tear of the concrete surface may occur in high traffic areas, as concrete can be sensitive to oils and acids and abrasives. It's important to understand the care & maintenance required for your concrete sink and vanity top.
Contact us with your design ideas for your concrete sink and we will work with you to achieve your goals. Anthony Concrete Design offers full installation services throughout southwestern Ontario including, for example, installation of steel supports for cantilevered sink designs.