Concrete Countertops
Get behind concrete countertops that are durable, functional and stylish.
Concrete countertops impart a warm, relaxed feel that is on-trend in both commercial & residential design. From farmhouse chic to sleek modern designs, concrete surfaces add character and value to your space.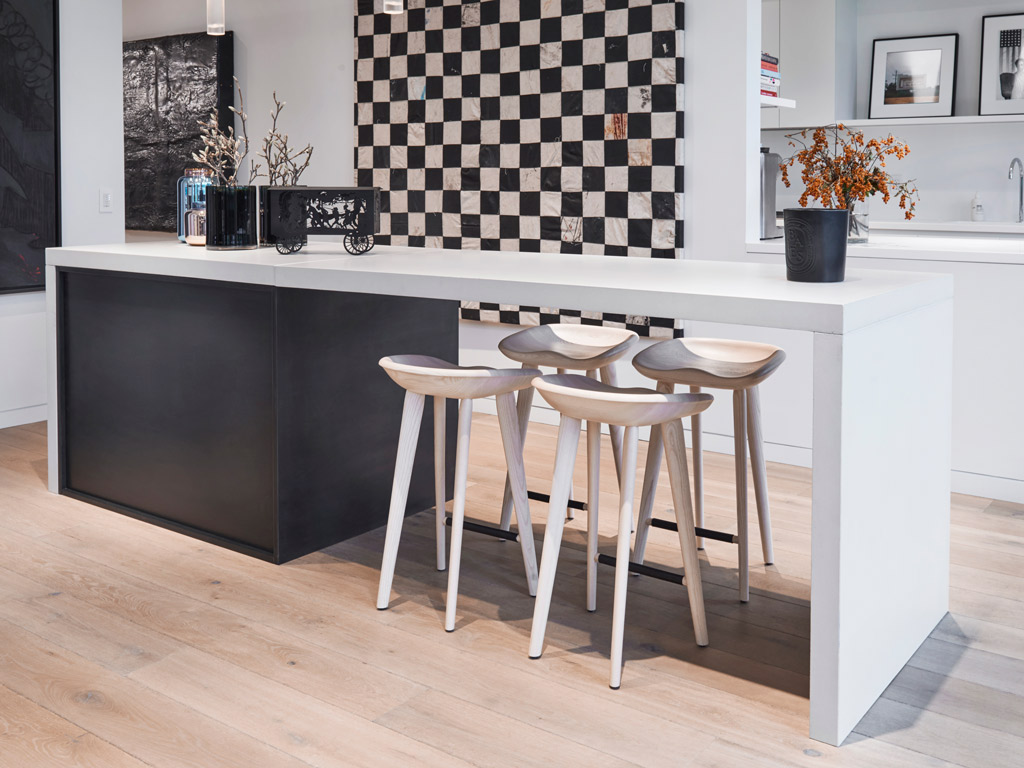 Smooth concrete in the colour Buff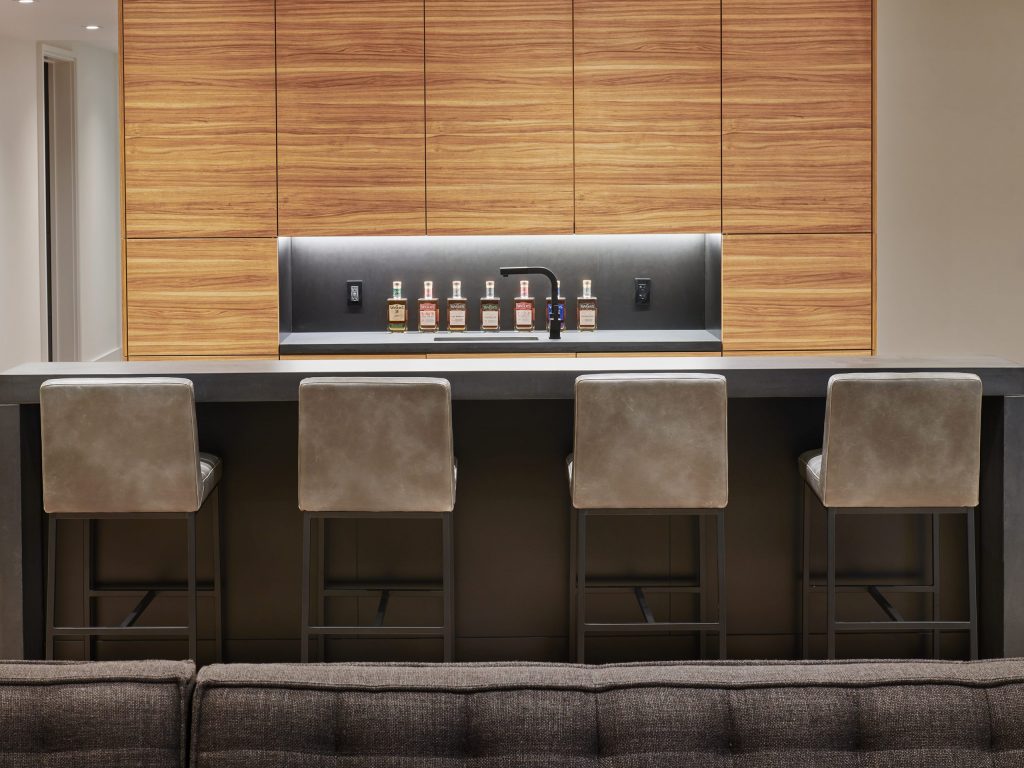 Smooth concrete in the colour Black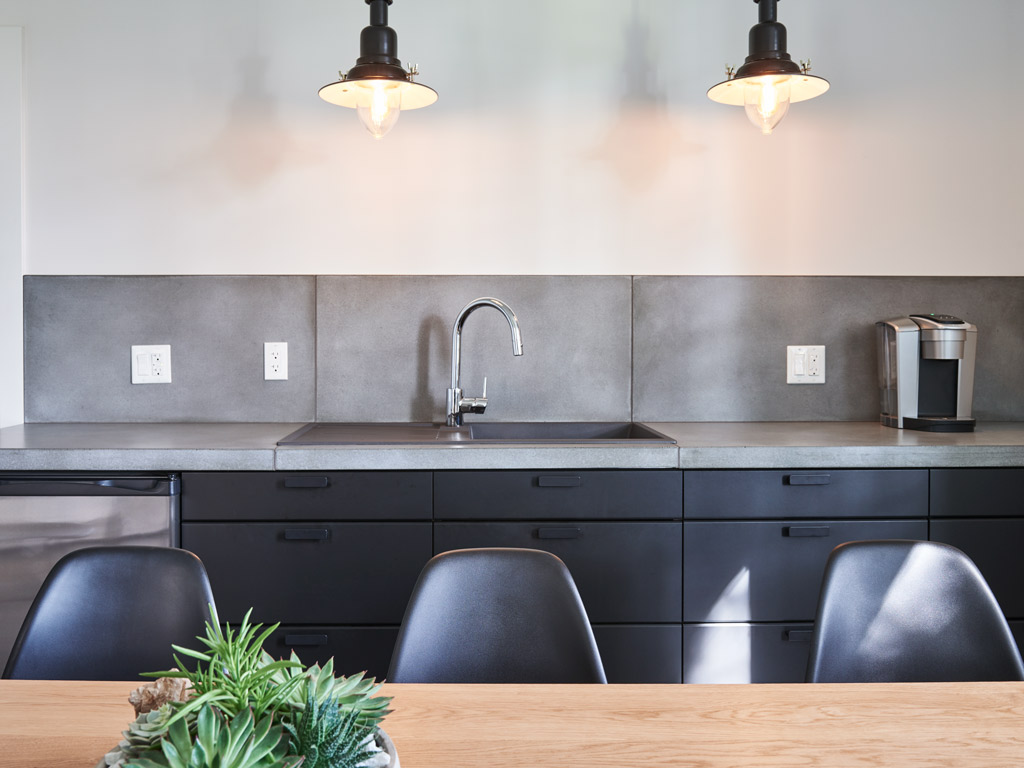 Smooth concrete in the colour Ash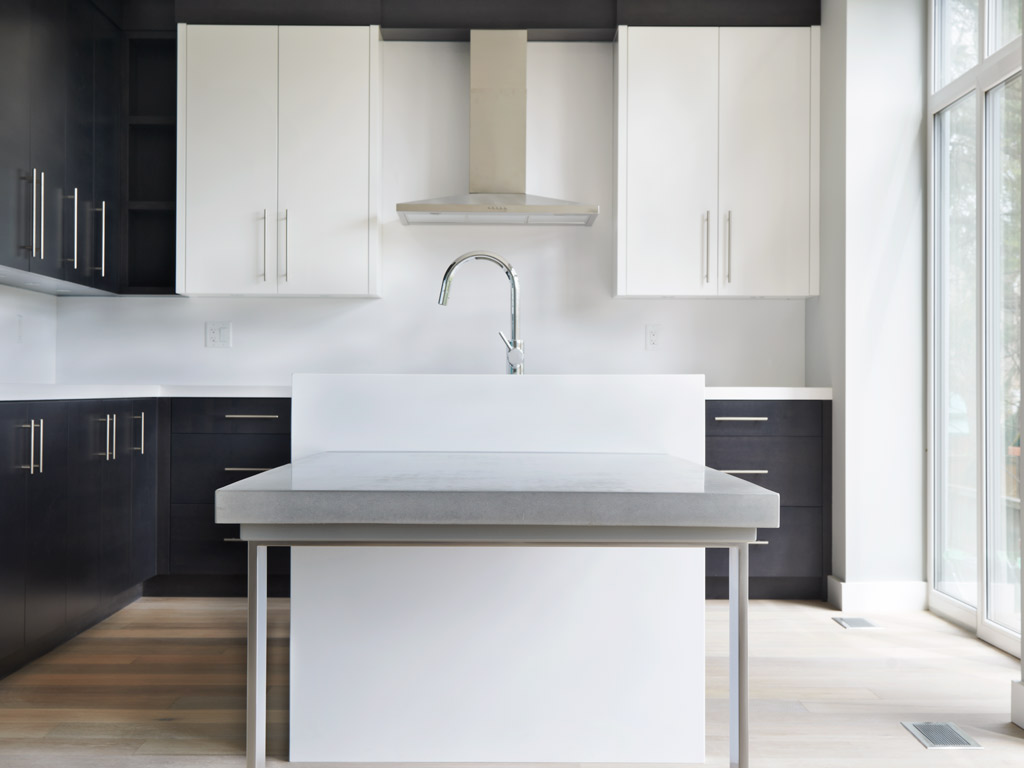 Smooth concrete in the colour Smoke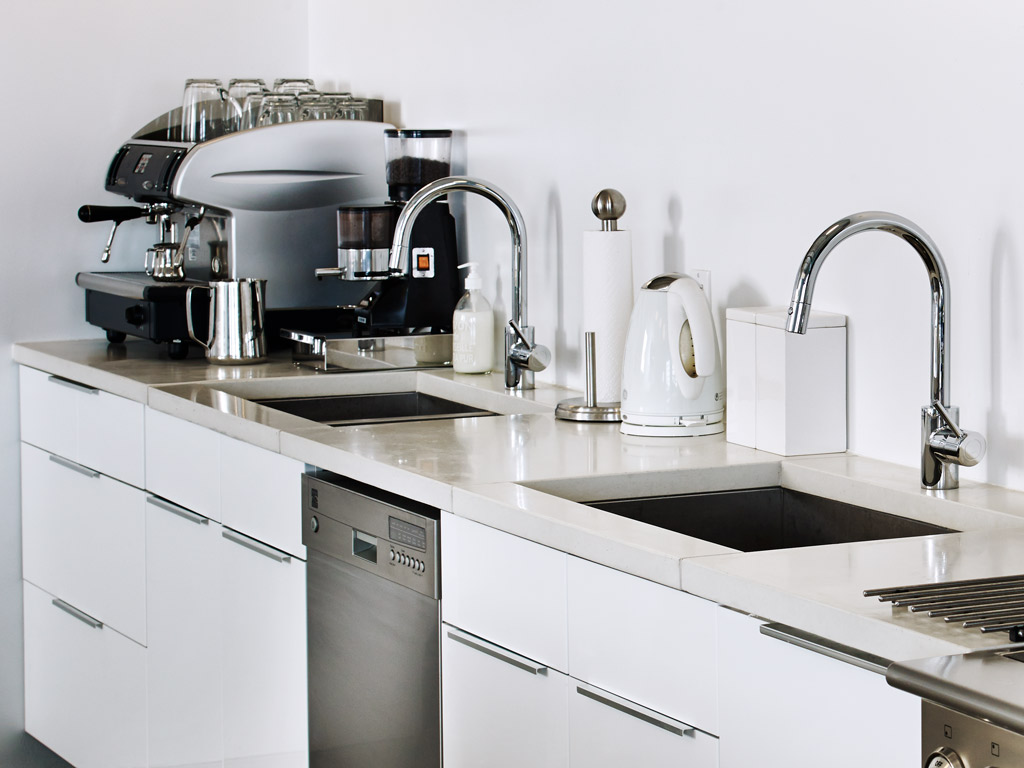 Smooth concrete in the colour Buff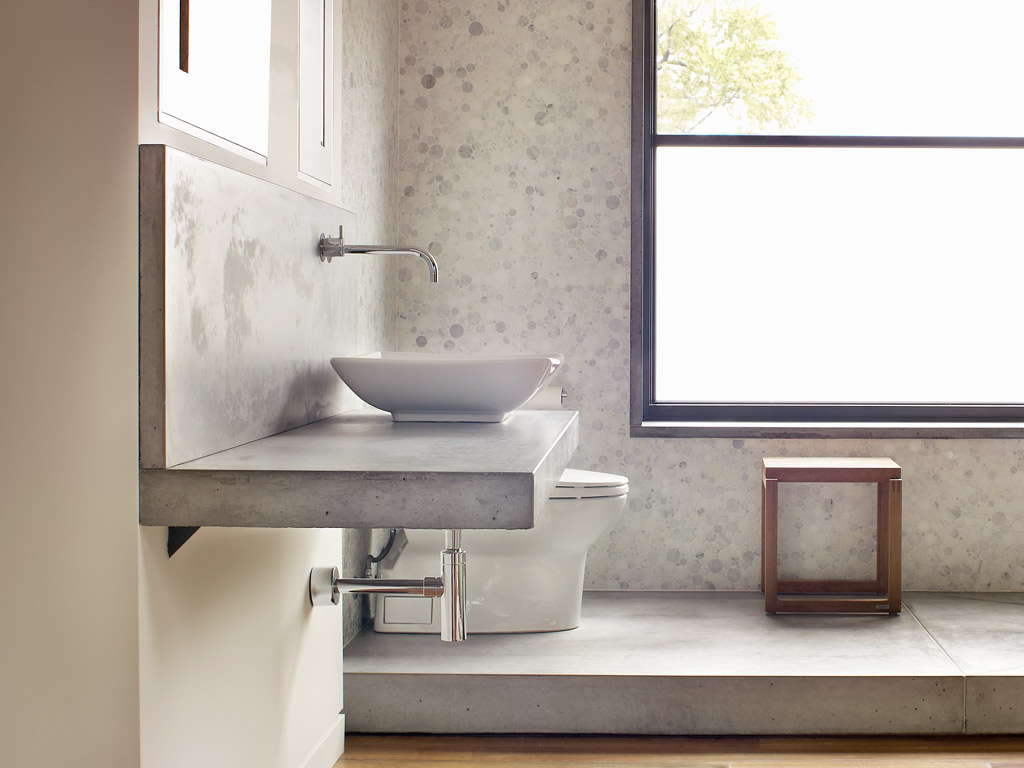 Distressed concrete in the colour Smoke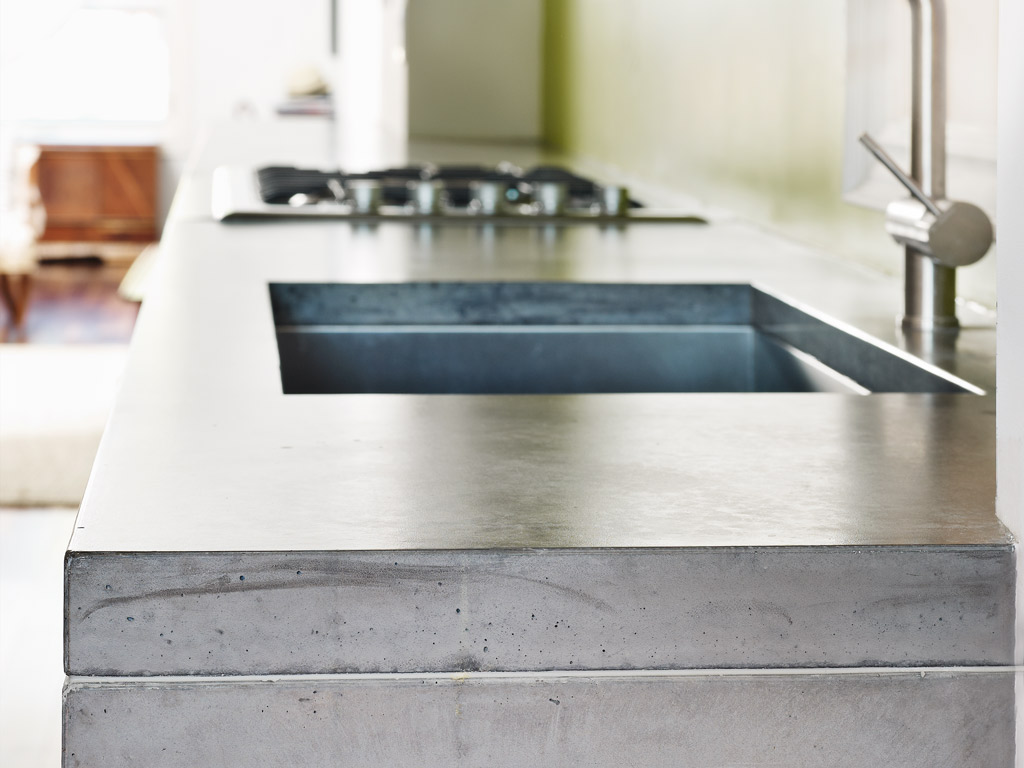 Smooth concrete in the colour Natural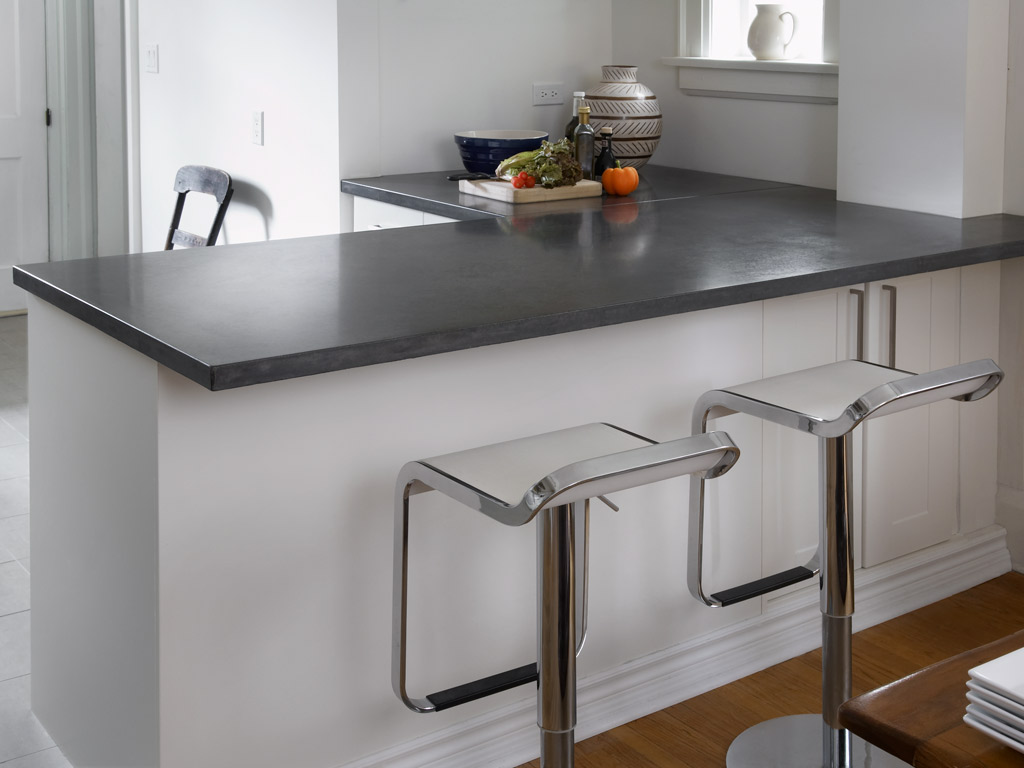 Smooth concrete in the colour Charcoal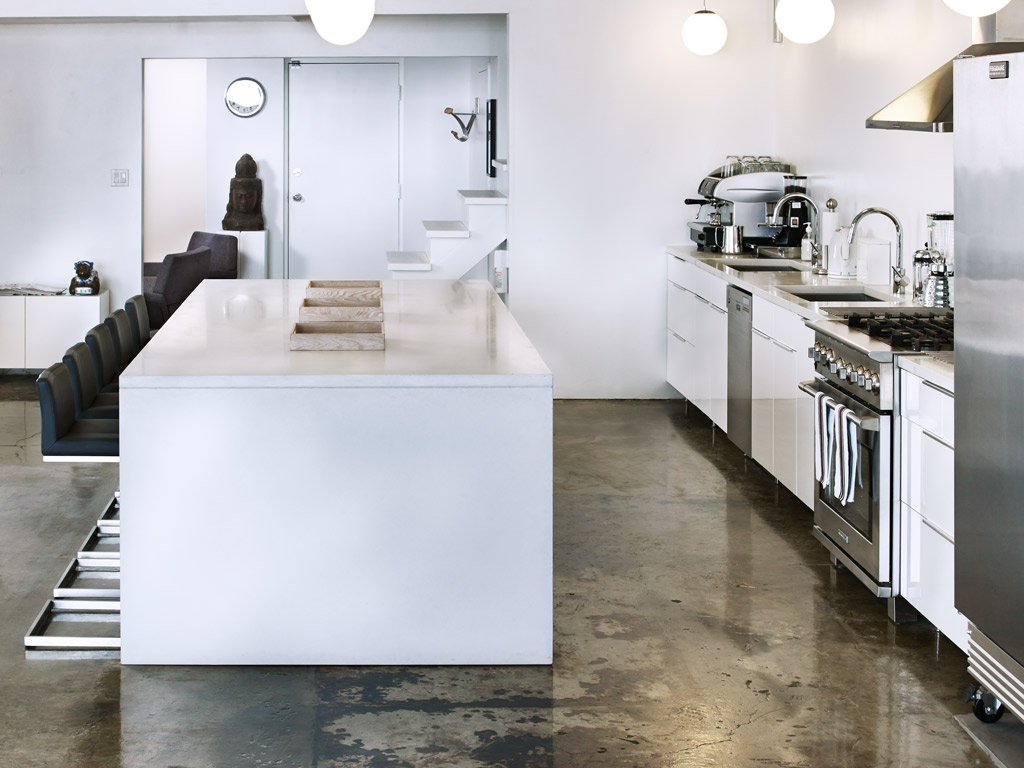 Smooth concrete in the colour Buff
Concrete slabs are moulded and not cut and glued like other stones. A minimum 1" flat cast slab exudes a sleek, minimalist look, while most concrete countertops are specified to have a solid, chunky look that concrete is renowned for. We achieve this by forming the concrete surface with a drop-front edge to create the illusion of a much thicker piece, therefore maintaining the robust character of concrete we know and love, whilst saving a lot of weight.
Commercial concrete countertops such as bar tops, serving counters, cash desks and reception desks are both highly functional and highly effective at reinforcing a corporate brand. When creating commercial concrete surfaces, the boundaries can be pushed with the level of customization by incorporating embellishments, such as LED lighting, logos and graphics.
These concrete tops and counters often are the major focal point of the room, just as the bar area of a restaurant creates the ambiance for the whole space. When coupled with a similar concrete texture on a feature wall, such as behind a reception desk in a lobby, the overall modern, trendy or industrial feel is reinforced throughout the entire space.
Concrete offers a high level of versatility – of shape and colour – compared to other stone surfaces, but concrete is a porous material and therefore, requires careful maintenance. The sealers applied to our concrete countertops offer excellent protection but regardless, concrete may naturally patina over time, giving it more depth of character which is highly coveted by lovers of the material.