Concrete Stairs
Take it to the next level with your concrete stairs.
Our custom made concrete stair treads and risers provide limitless options to achieve a modern design aesthetic. A concrete staircase offers a durable, low maintenance and contemporary style for your home or commercial setting. The pre-cast concrete stair elements are fabricated and installed directly onto a prepared substructure as the design dictates.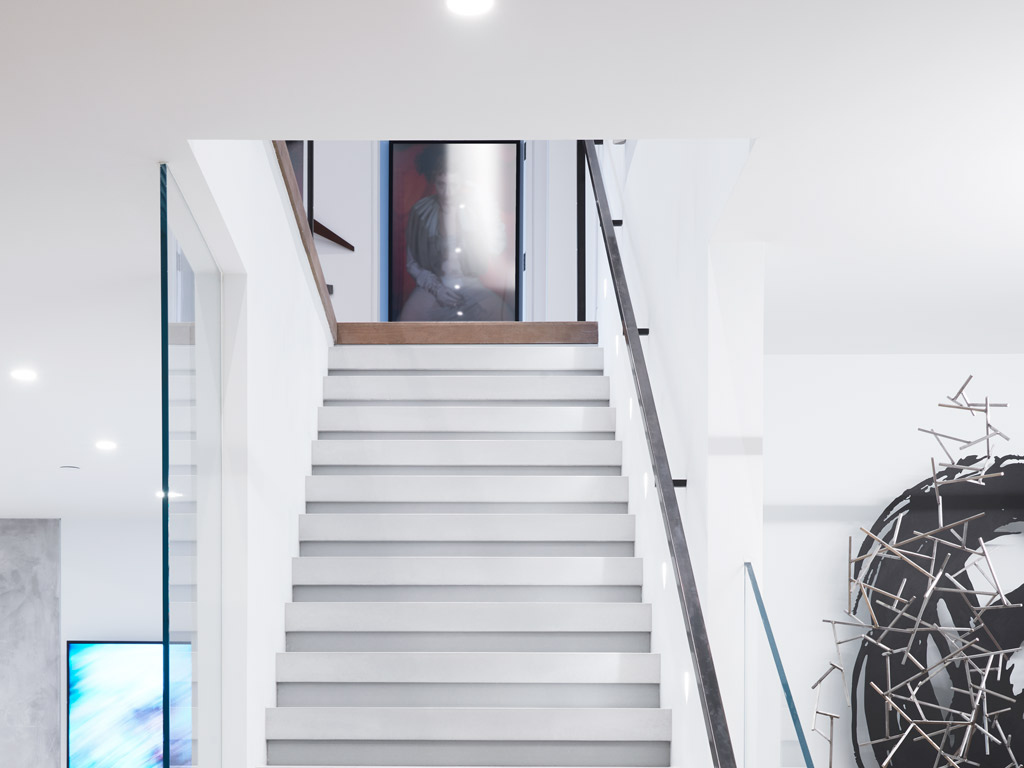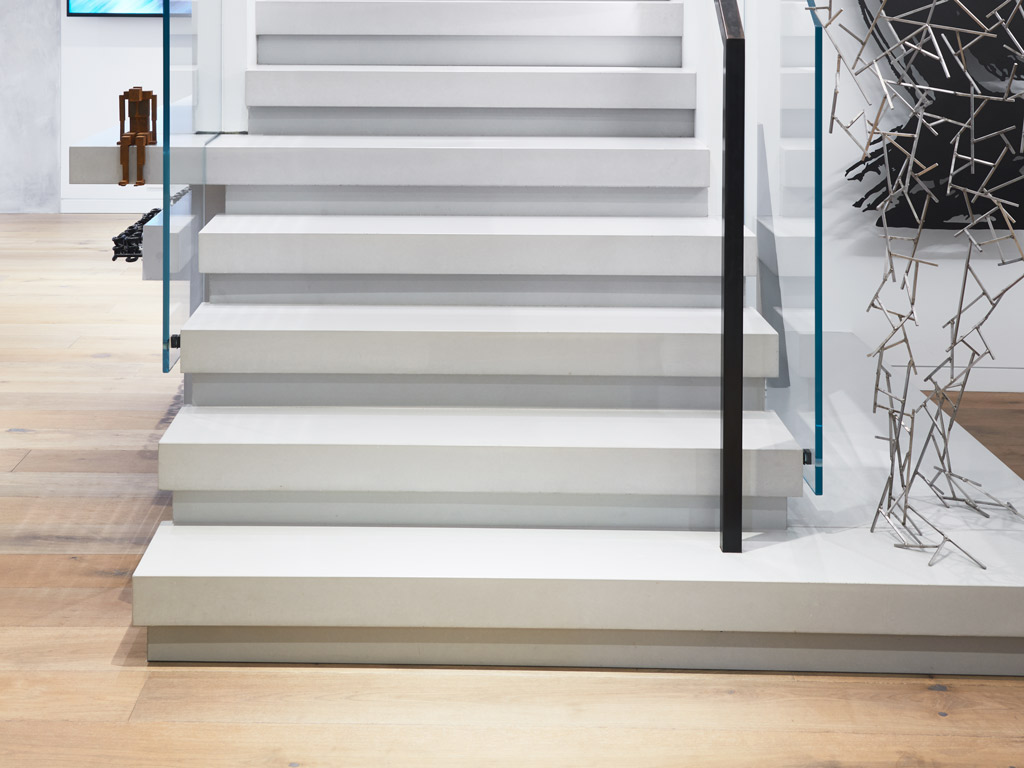 Smooth concrete stairs in the colour Buff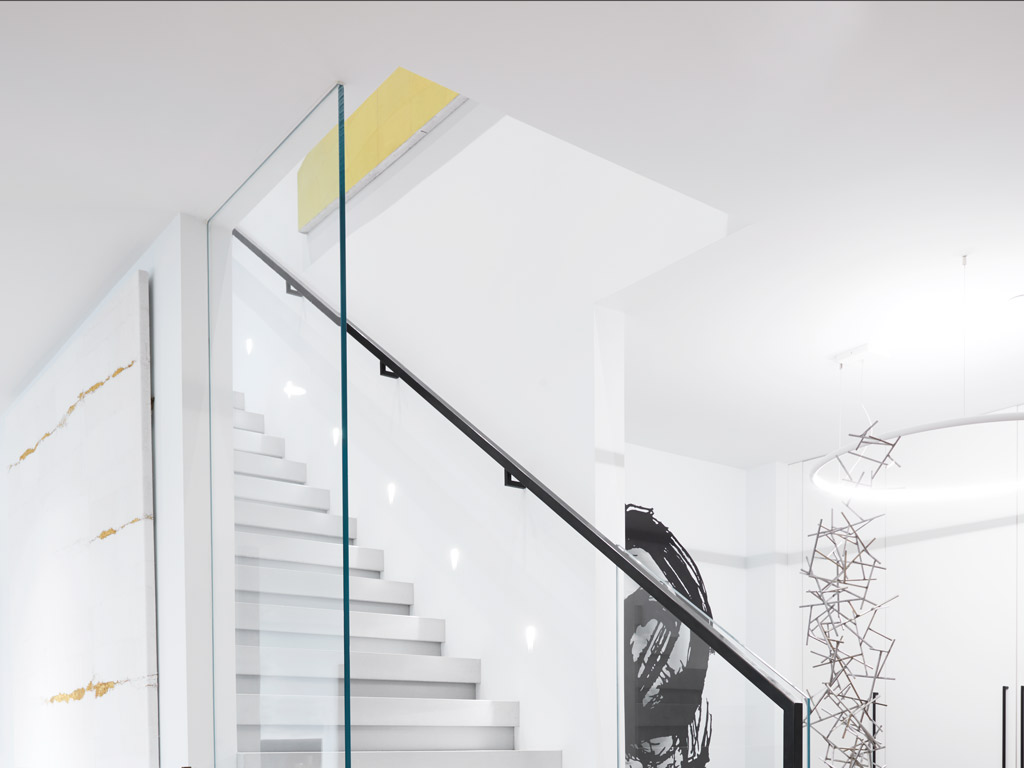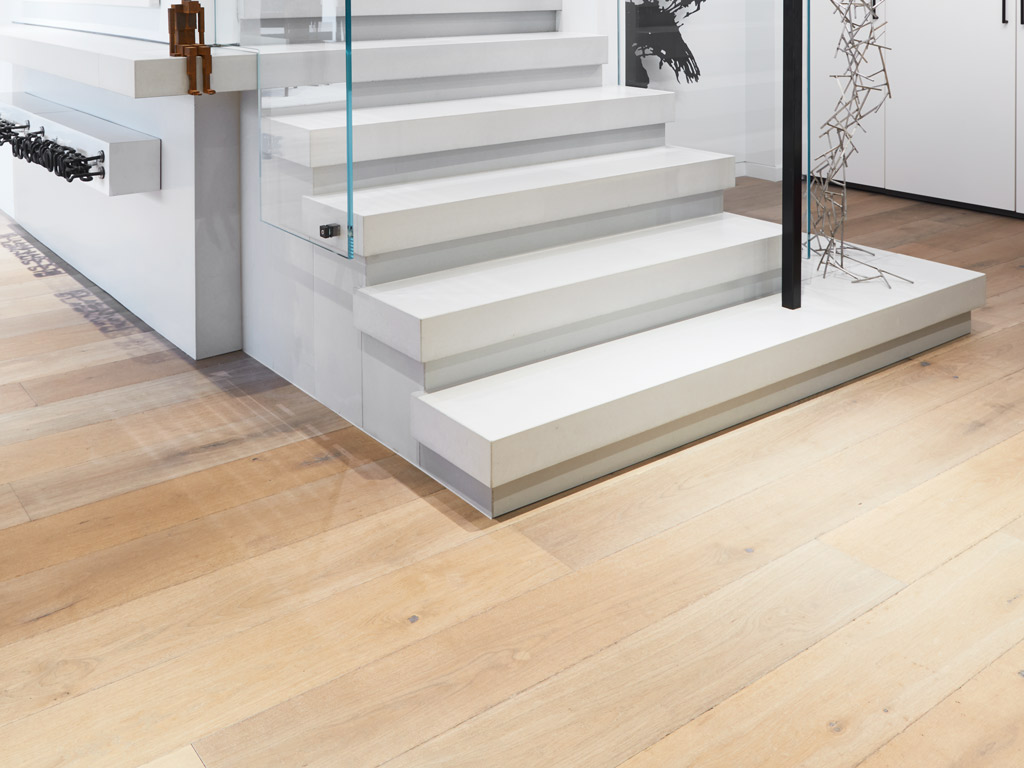 Smooth concrete stairs in the colour Buff
Concrete stair treads & risers
Our concrete stair treads are pre-cast at 1" material thickness, providing a lightweight solution to achieve a concrete aesthetic without significant weight concerns. The concrete stair elements are installed onto an engineered substructure, whether this be an enclosed style, prepared with plywood or an open, stringer style. Working together with your custom builder and engineer, the design of the concrete staircase is a personal consideration, and the treads and risers can be cast as single L-shape or O-shape pieces, or they can be separate elements as your design requires.
Whether it's the industrial edginess of a brutalist aesthetic or the lighter, airier feel of floating or cantilevered stairs, concrete stairs can be a striking and integral part of any interior space. The raw beauty of concrete is complemented well with glass balustrades or solid structures such as metal or wood railings. Some are flat, thin & sleek concrete stair treads, while others have the more industrial edginess.
In a commercial setting, a feature staircase welcomes clients and brings them into the heart of a company. As a visual focal point in a corporate office, an eye-catching concrete stair design can say much about the corporate culture. As a design feature in a retail environment, a spectacular concrete stair design can arouse shoppers' curiosity and draw them through the retail space.
The team at Anthony Concrete Design offers a hands on and personal approach to supply & installation, assisting you with achieving your concrete staircase design dreams within the Toronto and surrounding southwestern Ontario area.