According to the Global Cement and Concrete Association (GCCA), concrete is the most widely used man-made product on the planet.
While the majority of concrete's worldwide use is isolated to large-scale construction projects, using concrete in interior design is gaining quickly in popularity.  The reasons for concrete's growing popularity in home design are many–it is durable, versatile and often more economical when compared to other stone cladding materials such as granite and marble.
At Anthony Concrete Design, precast concrete panels are at the core of what we do as they can be utilized in a variety of ways and make incorporating the look of concrete in your home so accessible.

Photo Credit – Mark Olson Photography
What are precast concrete panels and how are they made?
Precast concrete panels are thin, lightweight real concrete tiles that can be manufactured in a variety of sizes, colours and textures. Precast concrete tiles can be applied to fireplace facades and surrounds, and walls to create striking design features in your home.
Precast concrete panels are produced by casting concrete in a mold or form which is then cured in a controlled environment, transported to the project site, and then installed on-site. It is cast prior to being taken to the project site, hence PRE-CAST. The advantage of precasting concrete is that, as it is produced in a controlled environment with close monitoring, there is greater control over the material quality and workmanship, resulting in a high quality custom concrete product.
 Fireplaces
Since concrete is a non-combustible material, it is a natural choice for covering a fireplace wall or surround and for fabricating fireplace hearths and mantels.  Precast concrete panels are highly customizable–colour, texture and size–allowing you to achieve the exact look you want, whether it be a minimalist, contemporary look…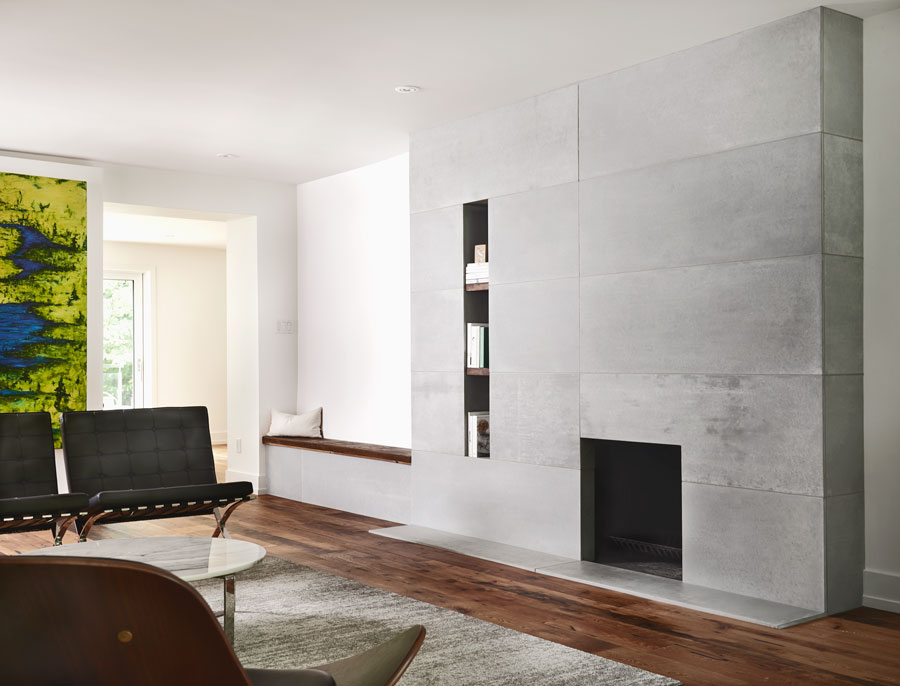 …a sleek, modern look…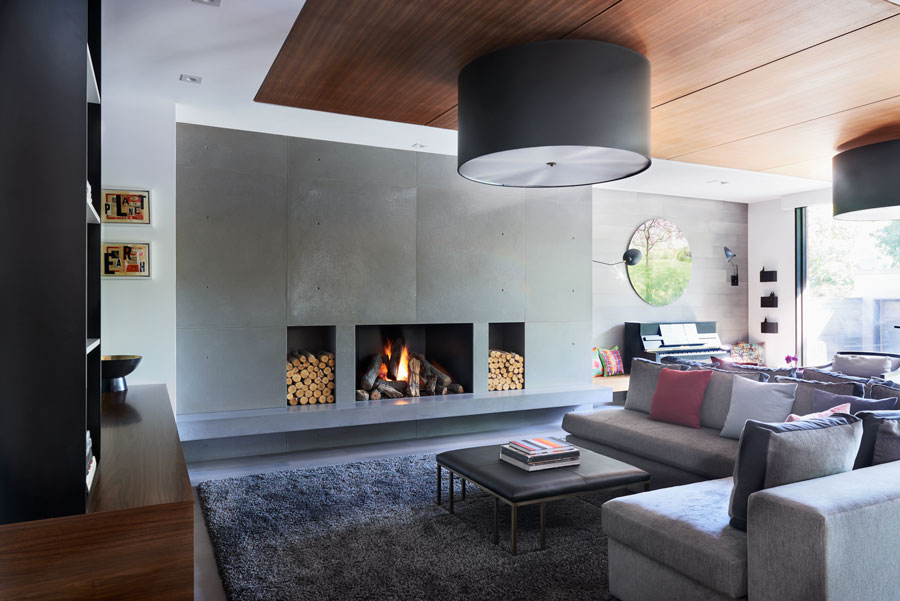 …a raw, industrial look…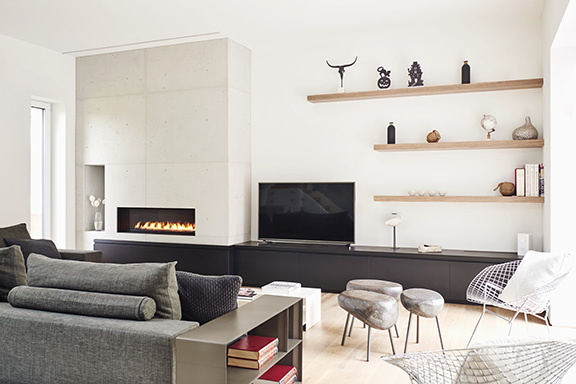 …or a warm, textured look.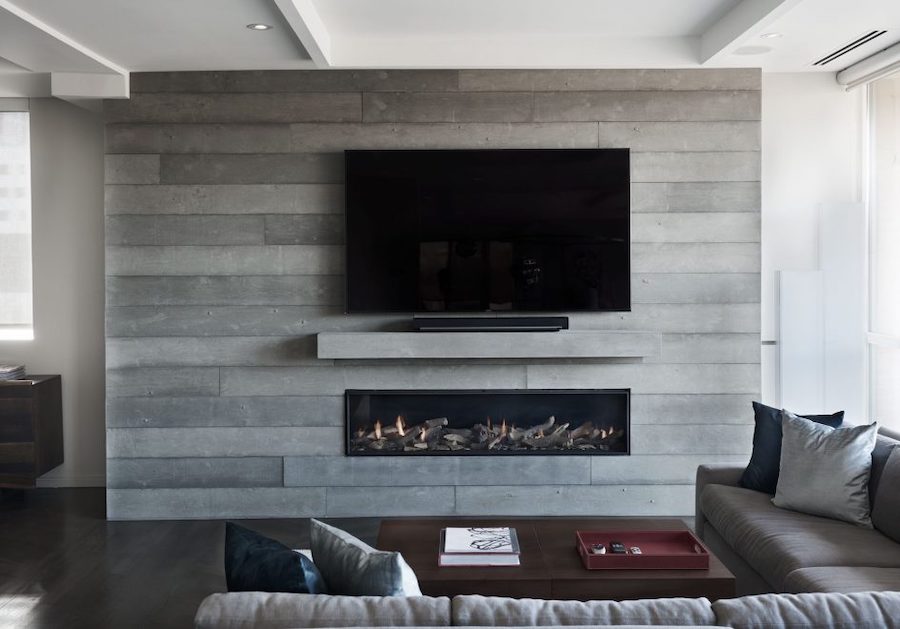 Precast concrete panels are installed using a flexible, high performance polymer adhesive, which allows the concrete to expand and contract with the warmth of the fireplace without cracking and any seams are finished with a tinted caulking to achieve a clean, finished look.
Take the comforts of your indoor living outside with an exterior fireplace clad in precast concrete tiles. Precast concrete's durability can withstand the elements and true lovers of concrete treasure the natural patina that concrete achieves with time and wear.
Wall Cladding
While applying precast concrete panels to a fireplace surround transforms the fireplace into your room's focal point, cladding an ordinary wall in precast concrete panels creates a stunning statement!
Again, because of concrete's versatility, the only design limit is your imagination. Choose to create a stunning staircase…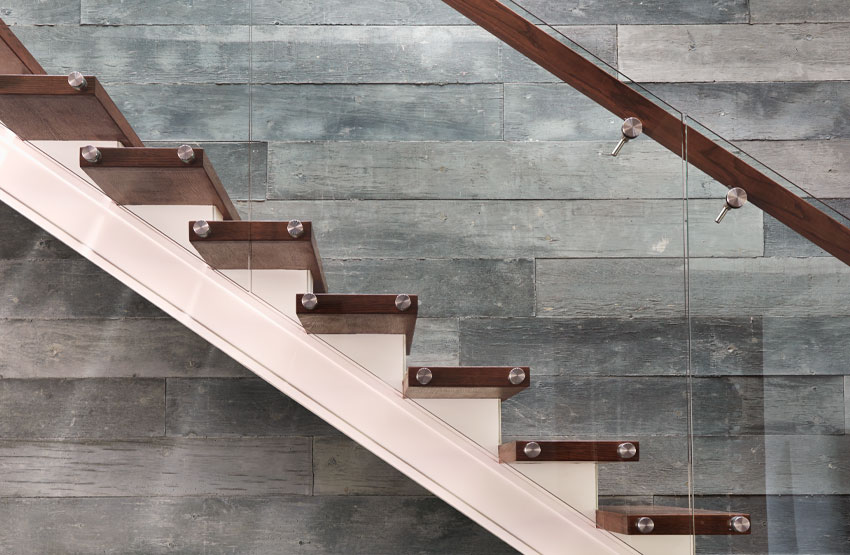 …a sophisticated wine cellar…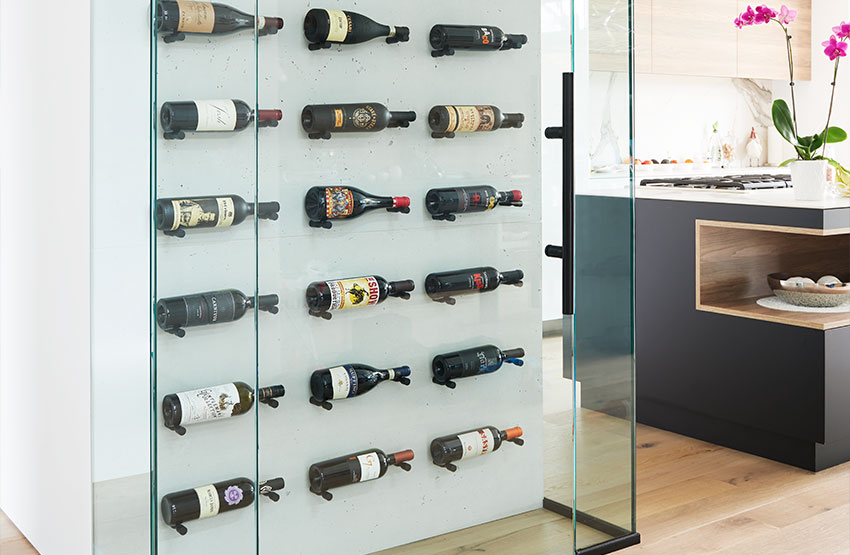 …or increase the curb appeal of your home's exterior.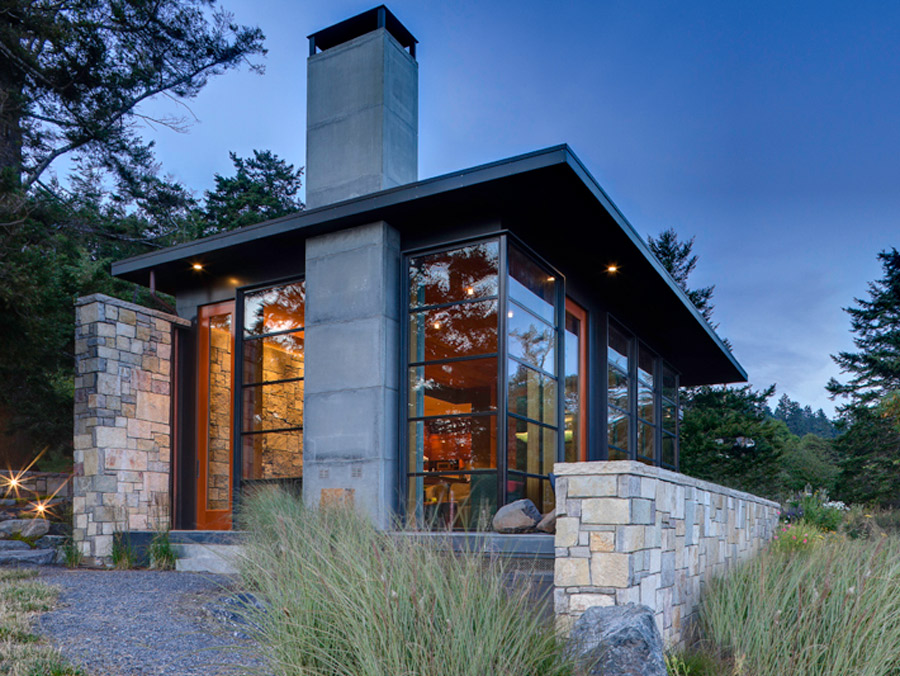 The design possibilities with precast concrete tiles truly are endless! Due to their lightweight construction and versatility to customize to your desired look, incorporating concrete into your home's design is easy with precast concrete panels.
Let's Work Together!
At Anthony Concrete Design, we love the versatility of concrete and the limitless options it offers our clients. Get in touch with us to learn how you can incorporate precast concrete panels into the interior or exterior design plans for your home.
Anthony Concrete Design services commercial and residential clients across Canada and Ontario including Toronto, Ontario; Hamilton, Ontario; Burlington, Ontario; Mississauga, Ontario; London, Ontario and the GTA.  We also ship our concrete panels worldwide.