Wine Cellar Wall Panels
Uncork and chill with wine cellar wall panels.
Wine cellars have become a trendy add-on feature in North American homes for the wine connoisseur to enjoy and display a bottle of their favourite vintage in their own home. Concrete wall panels create a perfect backdrop to display coveted vintage collections, with an ever increasing choice of contemporary, modern or minimalist wine peg designs.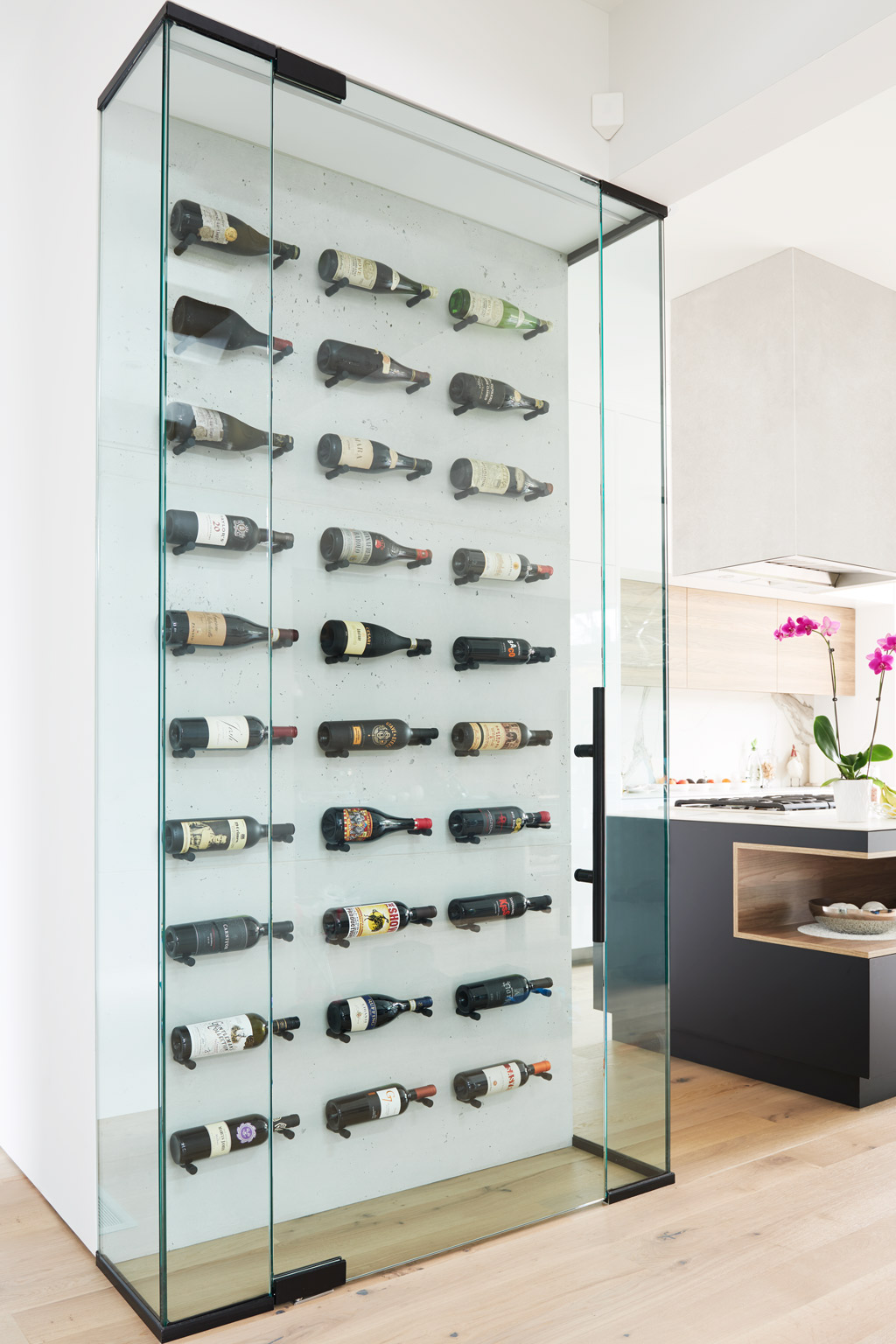 Raw concrete wall panels in the colour Buff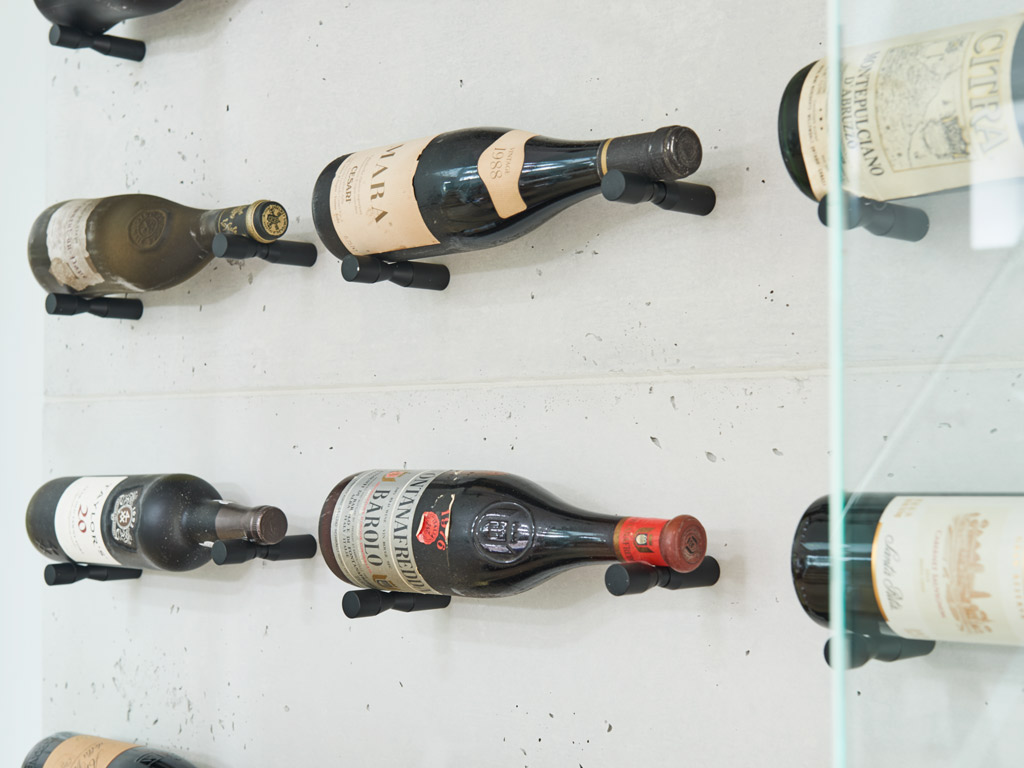 Raw concrete wall panels in the colour Buff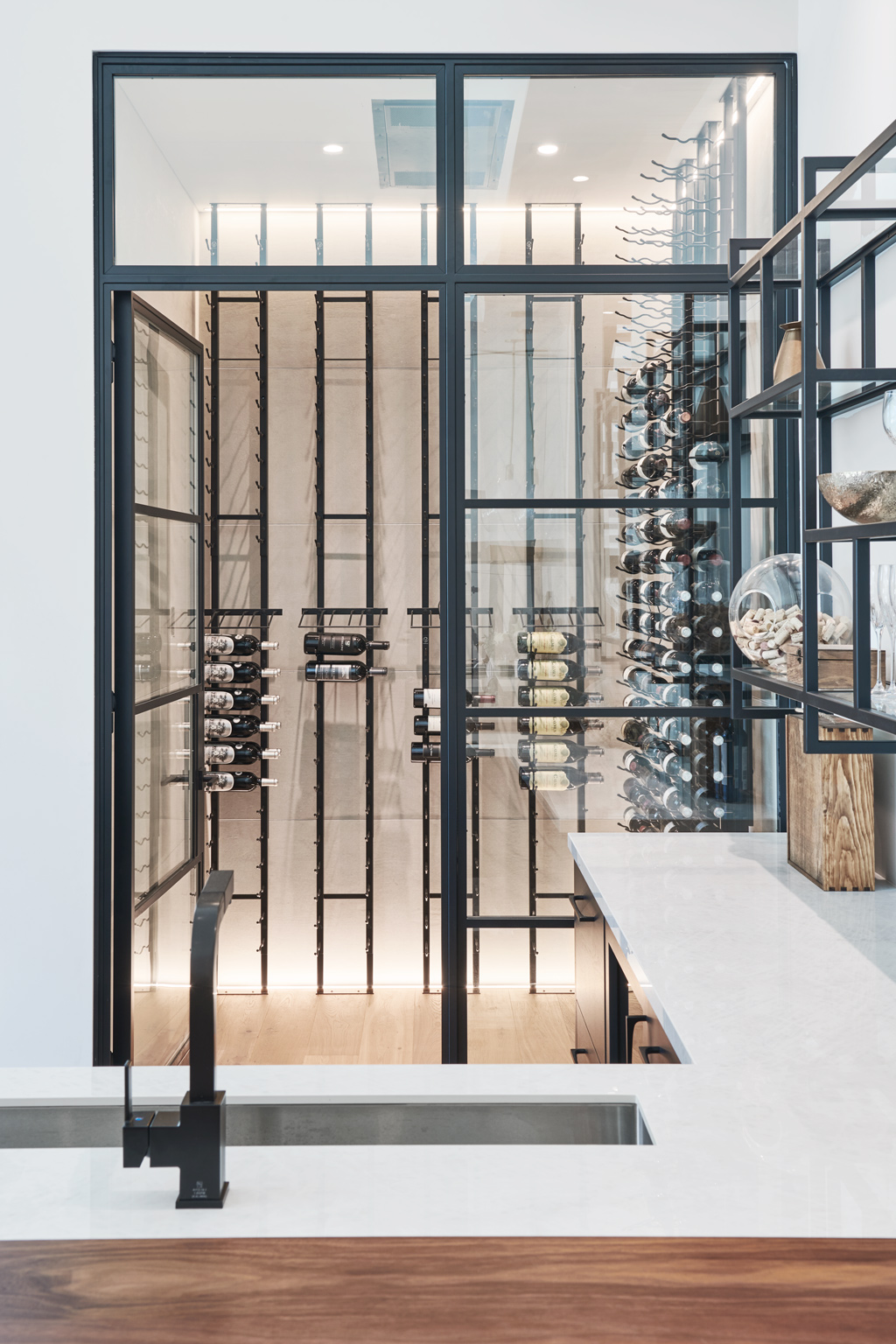 Distressed concrete in the colour Buff
We custom fabricate and install your wall panels; a perfect compliment to other concrete decor areas of your home, such as fireplace walls or feature walls. Our concrete has a stone look & feel, giving it a luxurious touch that works in a great many spaces. Our concrete panels are thin, lightweight and decorative. Our team is happy to drill into wine cellar wall panels, to allow for easy install of the wine peg hardware as specified in your design.
Concrete wall panels for your wine cellar can be customized in size & layout for a look and feel of your choice. There are numerous colours & textures to choose from, and we collaborate with you to design a wall panel layout that works with your particular aesthetic in mind. Our panels are available in large format, up to a maximum of approximately 16ft2 in size. You may wish to incorporate custom features such as tie-rod holes or use a specific texture such as our raw texture for increased visual interest on the backdrop of the wine cellar wall.
If you're looking to create a trendy wine storage room, using concrete wall panels as a backdrop will pair beautifully with your designer, contemporary or minimalist hardware to create that industrial chic environment you've always dreamed of. Glass, steel or wood in combination with our concrete panels will wow your friends, family and guests alike.