Fireplace Wall Panels
Centre your attention on concrete wall panels
Concrete is an excellent stone material of choice to use for your fireplace wall. Our cast concrete panels are thin and lightweight, but still obtain that luxurious feel of an authentic stone product. We install your custom fabricated panels ourselves to ensure a beautiful and authentic result. With our many colours & textures to choose from, the options are limitless when deciding on a design for your fireplace wall.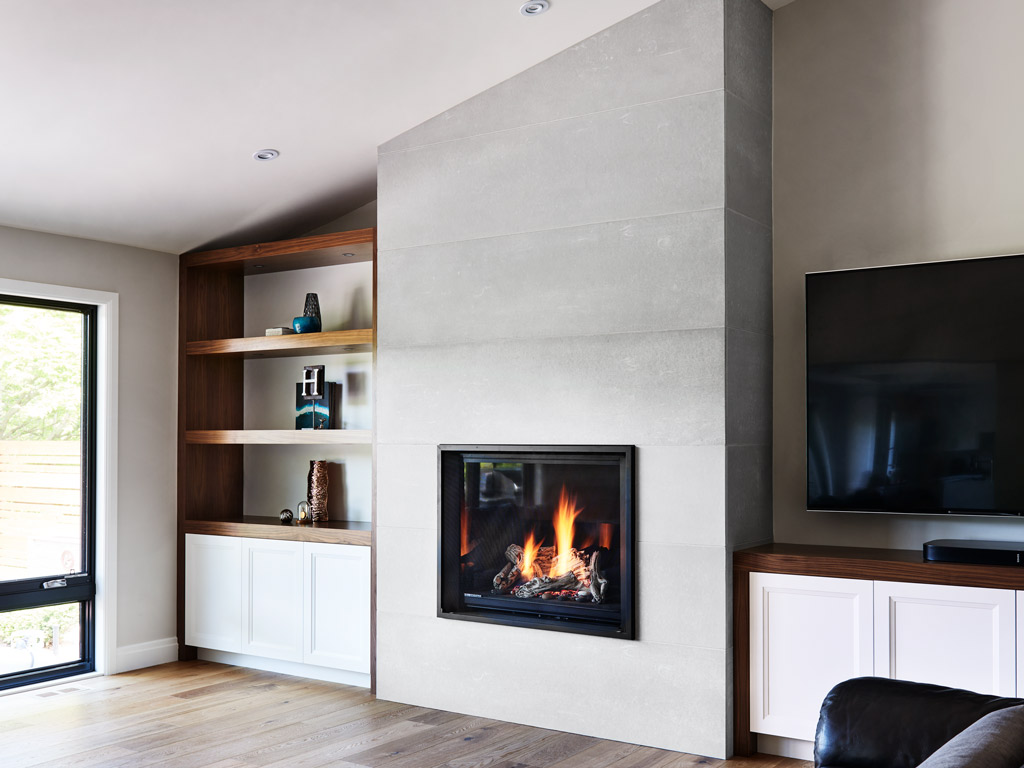 Distressed concrete fireplace in the colour Buff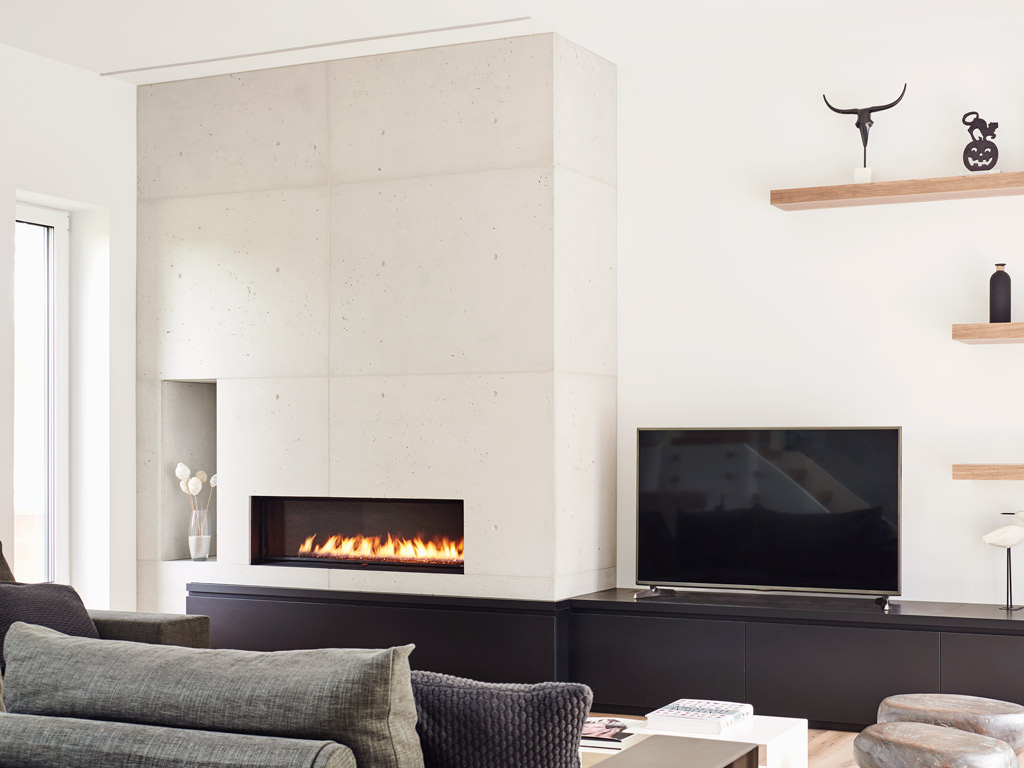 Raw concrete panels in the colour Buff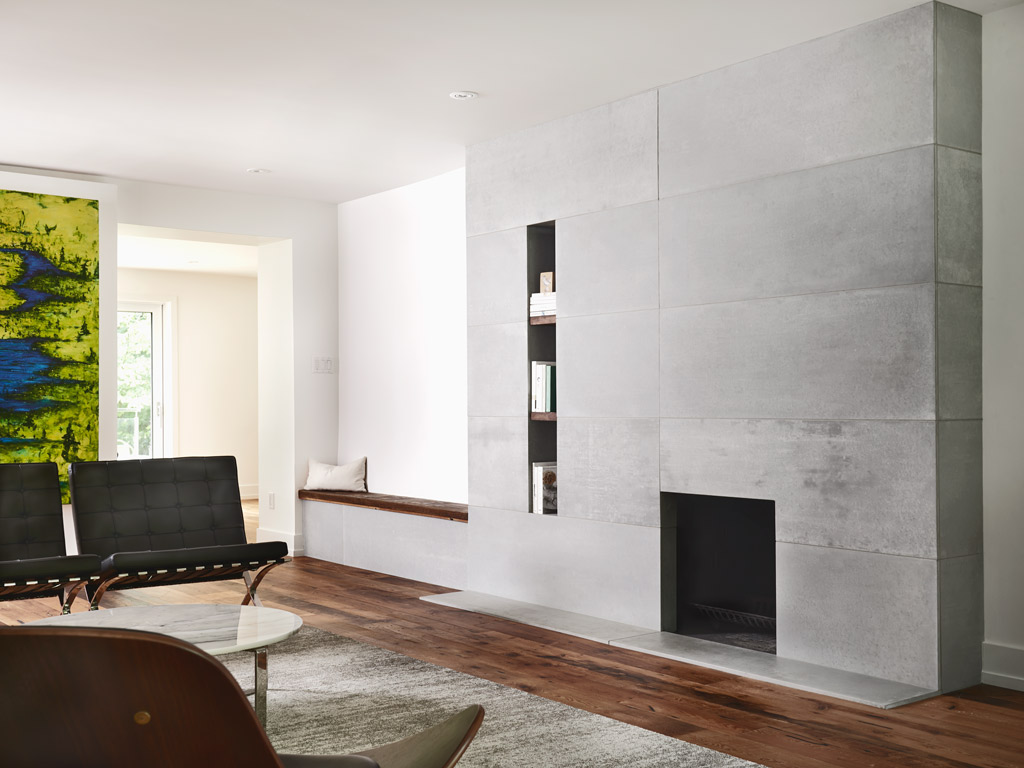 Distressed concrete panels in the colour Smoke
Smooth concrete tiles in the colour Black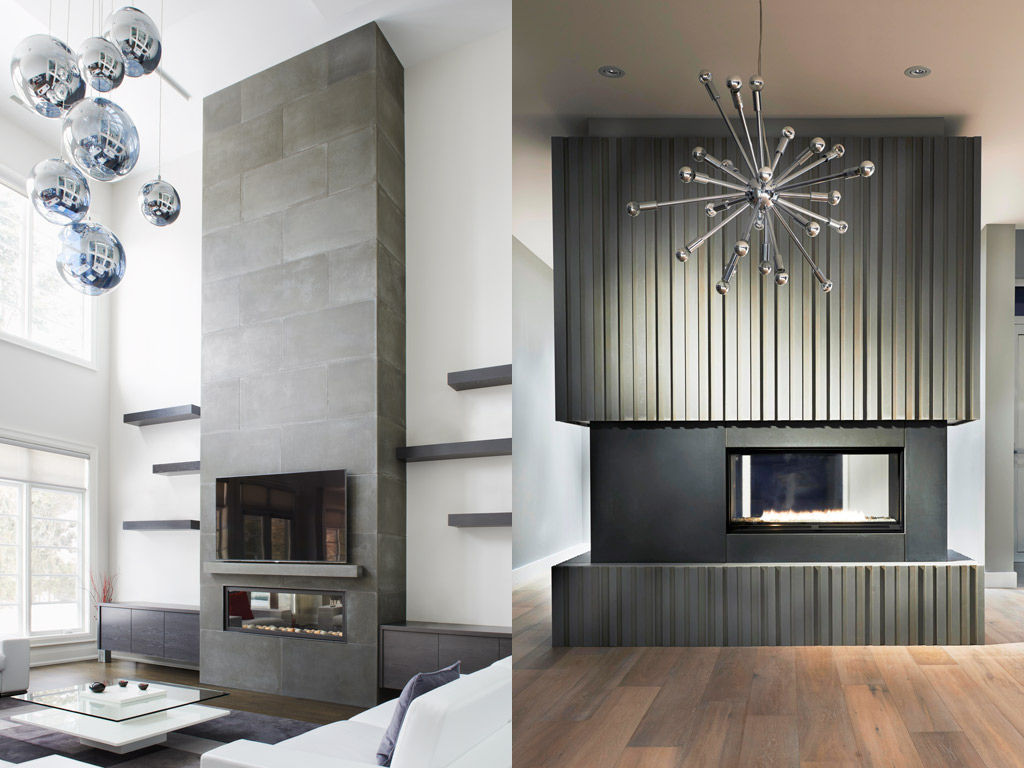 Smooth concrete panels in the colour Charcoal
Smooth ribbed concrete fireplace in the colour Natural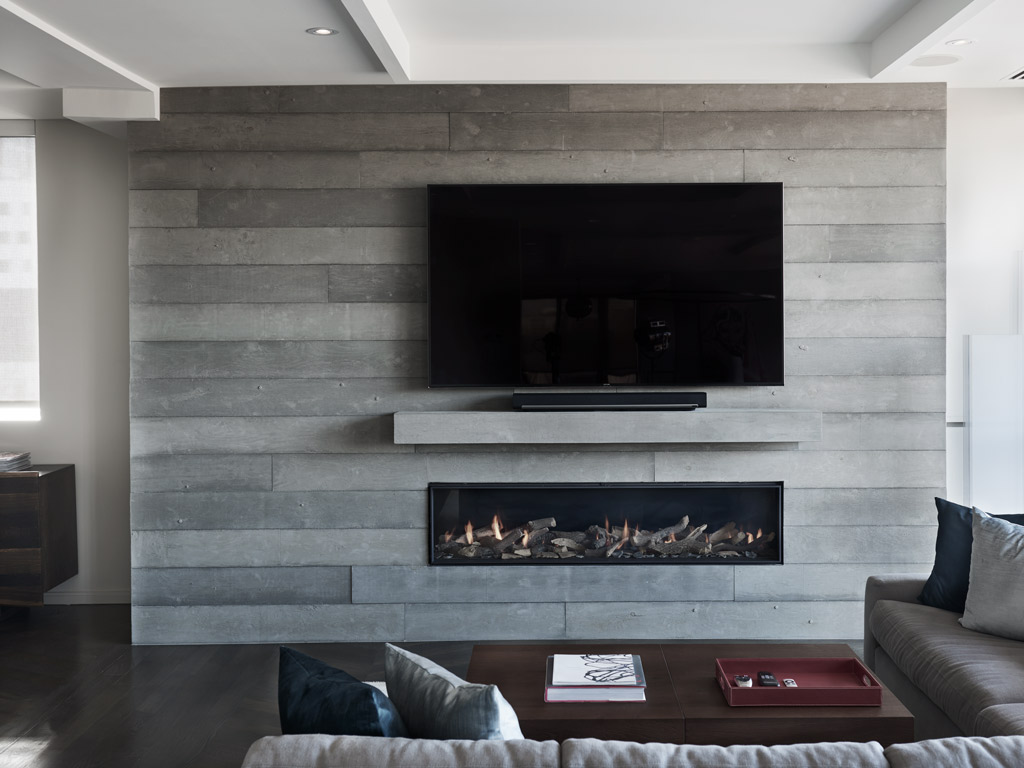 Board-formed concrete panels in the colour Smoke
It's possible to create many different designs with concrete by adjusting the size & layout of our concrete wall panels to suit. In most homes, a fireplace wall is typically between 5 to 7 feet wide and 8 feet high, but our custom panels are made to fit your exact specified dimensions. Our concrete wall panels come with beautifully finished edges, and are able to span the face of the fireplace wall up to 94" wide, without the need for seams or finishing strips like most other tile applications. Concrete, being a stone like material, is able to be installed right up to the glass of a fireplace insert for a very clean, minimalist look.
Optional wall panel features
If you're looking for an additional wow factor to your concrete fireplace, there is the option to select custom fireplace features, such as tie-rod holes or custom reliefs to create 3D designs. We are happy to explore any fireplace design ideas with you, your architect or interior designer.
The advantage of using Anthony Concrete Design is our ability to fabricate a totally custom concrete fireplace for you, with individually sized wall panels that will fit your space perfectly. Our team will take site measurements, then fabricate the panels along with other specifications, such as a concrete hearth or mantel, and finally, our team will come to install your fireplace surround, leaving you with the beautifully completed design.