Custom Relief Wall Panels
Mould your brand with custom relief wall panels.
Using a custom relief pattern in your concrete wall panels allows you to create a truly one-of-a-kind feature wall. The technique can be applied in many ways, such as creating tiles with a reoccurring pattern, or having a business logo recessed into the concrete.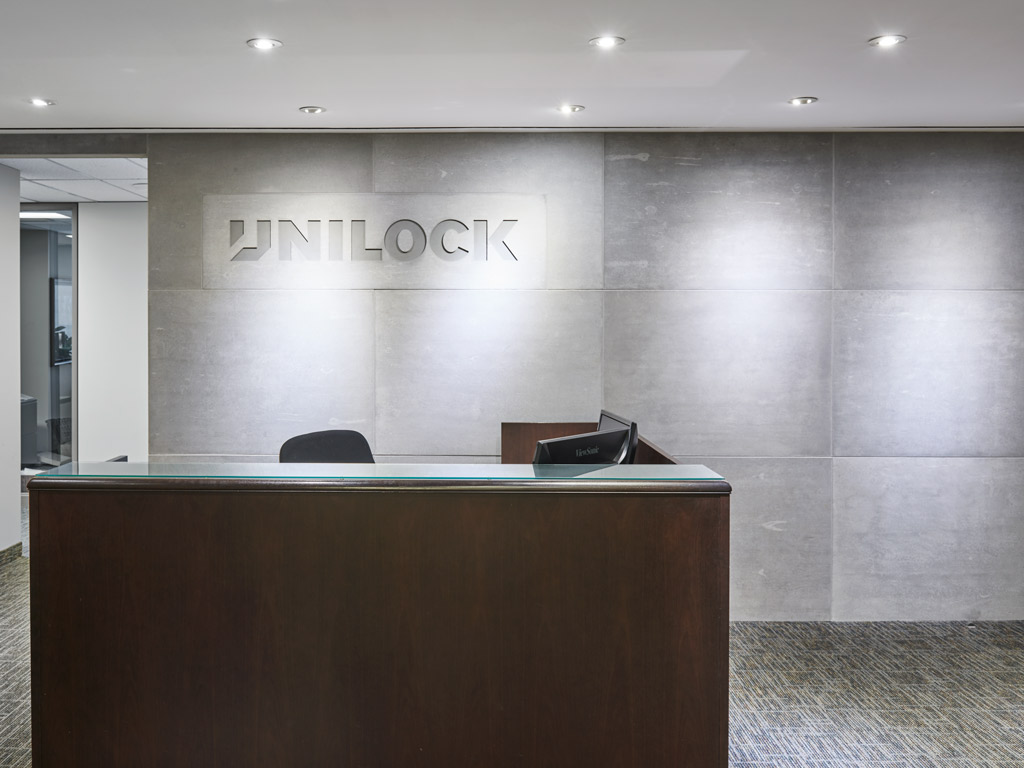 Distressed concrete wall panels in the colour Smoke
Distressed concrete with business logo in the colour Smoke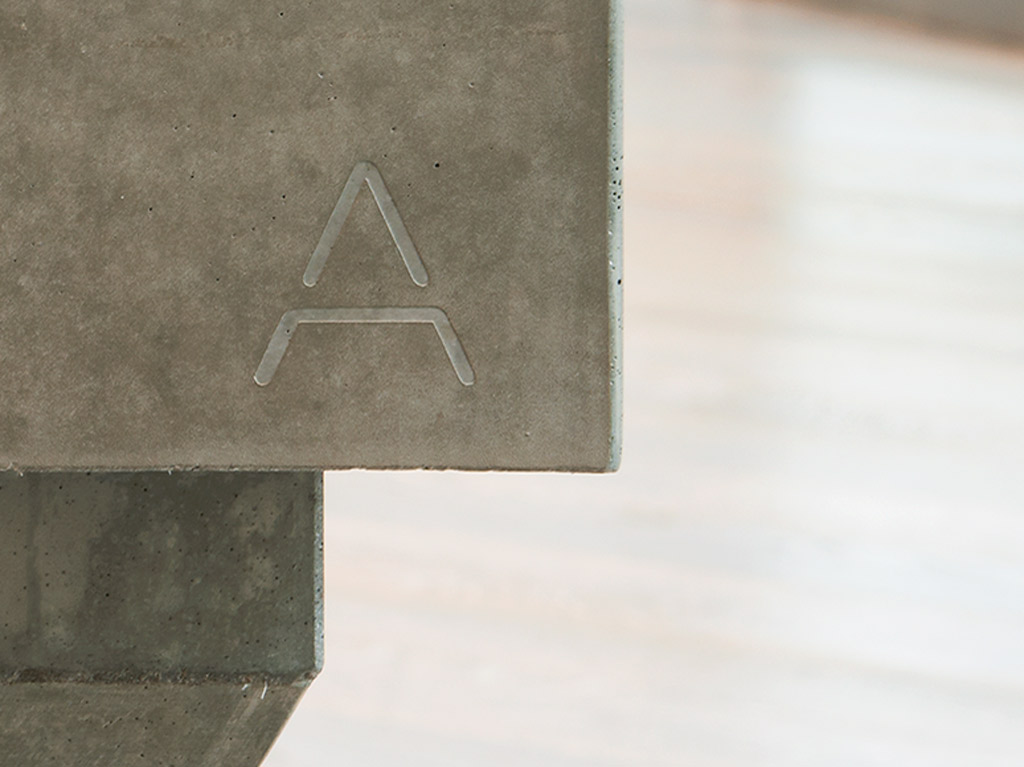 Smooth concrete with a shallow relief logo in the colour Natural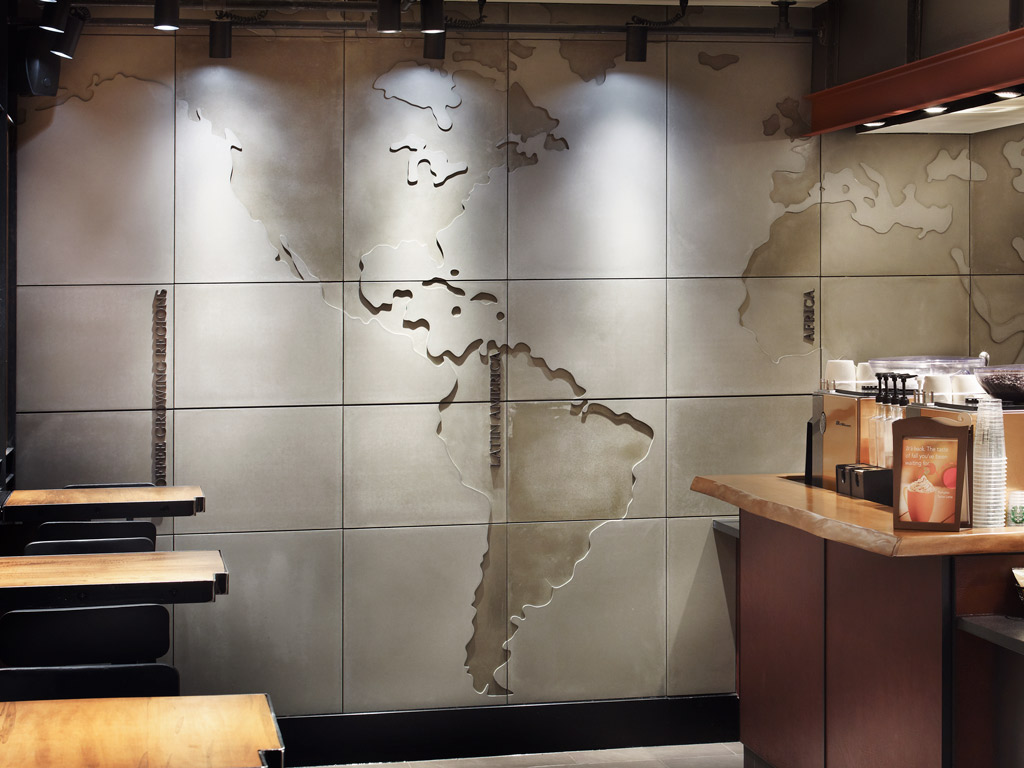 Smooth concrete with a world map design in the colour Natural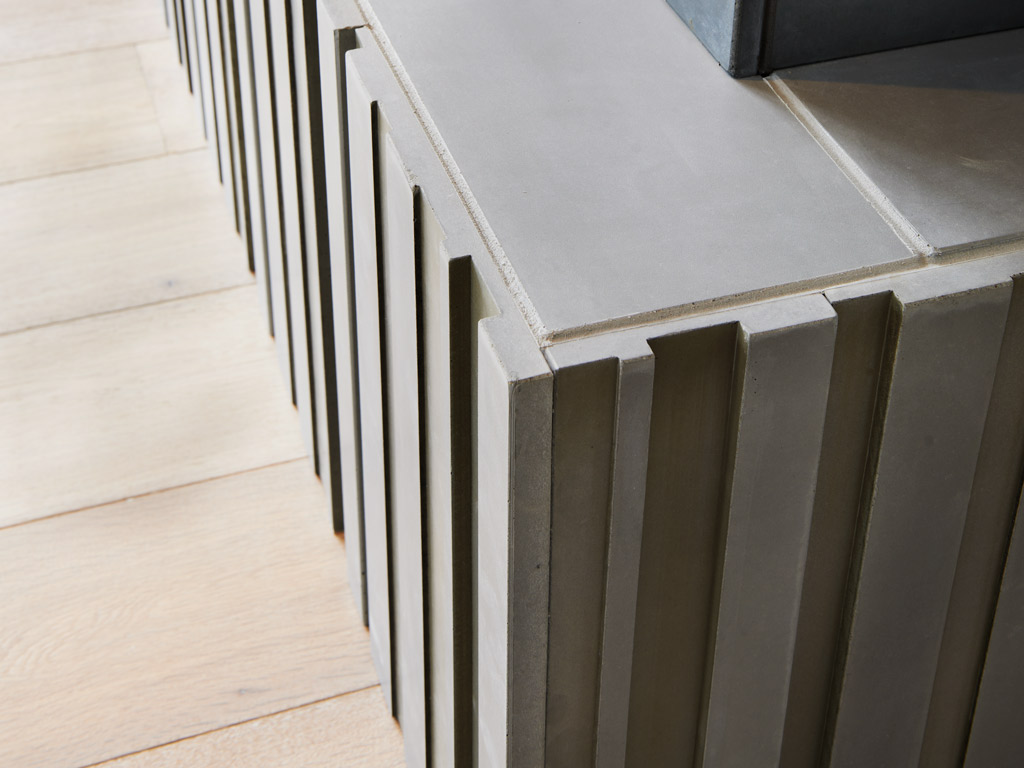 Smooth ribbed concrete in the colour Natural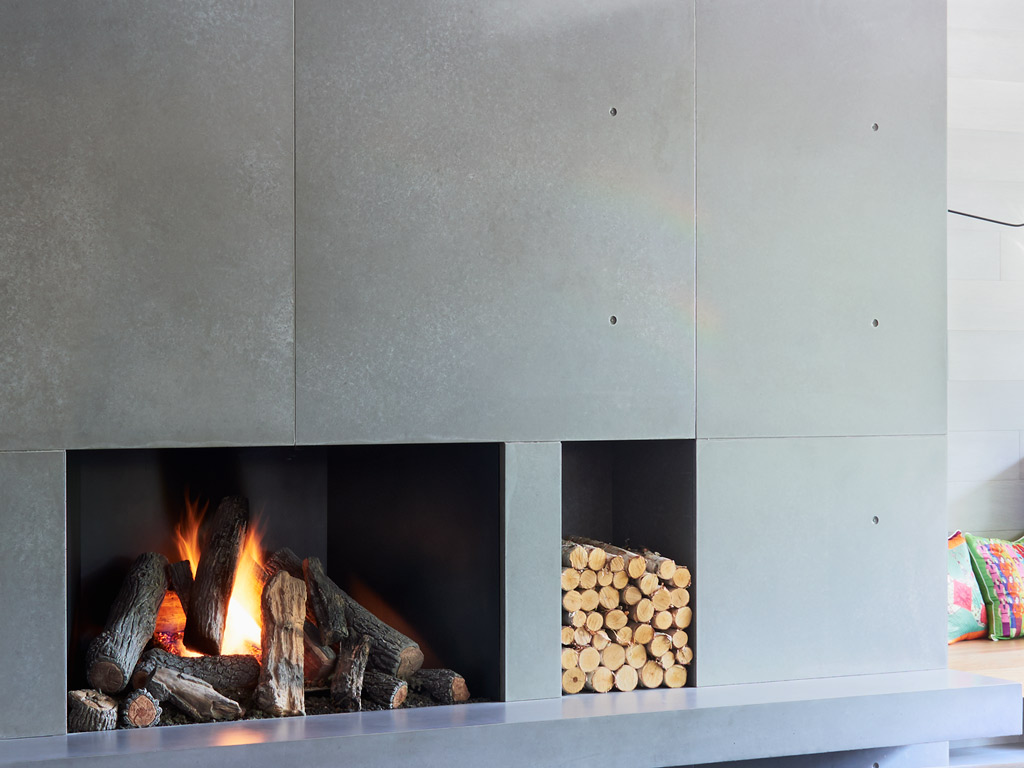 Smooth concrete fireplace with tie-rod holes in the colour Java
Graphics, Letters and Logos in Concrete
Using specific moulding techniques we can shape and customize your panels with any theme including recessed logos, lettering, shapes, and designs to communicate your style and vision. Our concrete panels are typically made at 5/8" thickness, with a custom relief depth of up to 3/8". This recessed pattern creates interesting and obvious shadow lines. We can also make a very shallow relief; embossed like patterns that are very subtle in the concrete surface.
You can use custom relief wall panels in more ways than one. For example, a relief or recess can be used on fireplace wall panels to accentuate a pattern, seams or reveals. Tie-rod holes that are a common detail on concrete wall panels also add interest and an industrial chic feel to a fireplace's overall aesthetic.
3D Concrete Wall Panels
There are many ways to customize concrete panels or tiles for your branding. Not only is it possible to create recessed patterns in concrete panels as described, but 3D or multidimensional concrete tiles can really make your wall stand out. A wall created with 3D tiles can turn into a beautiful piece of art, customized by you. 
We offer full service including installation to help you complete your vision. Let us help you turn your vision into a reality with unique and one of a kind custom relief wall panels. Custom branded colours are also available for an additional on top of our standard colour set. Contact us today for more information and to get started working on your next big project.