Custom Fireplace Features
Customize your concrete fireplace with functional features.
Use concrete to create endlessly unique and custom fireplace features. Transform your fireplace into a captivating social and visual centrepiece. We can create a concrete fireplace surround for you that includes custom features such as integrated shelving and display nooks, built-in seating, cantilevered hearth benches, floating mantels, integrated wood boxes and more.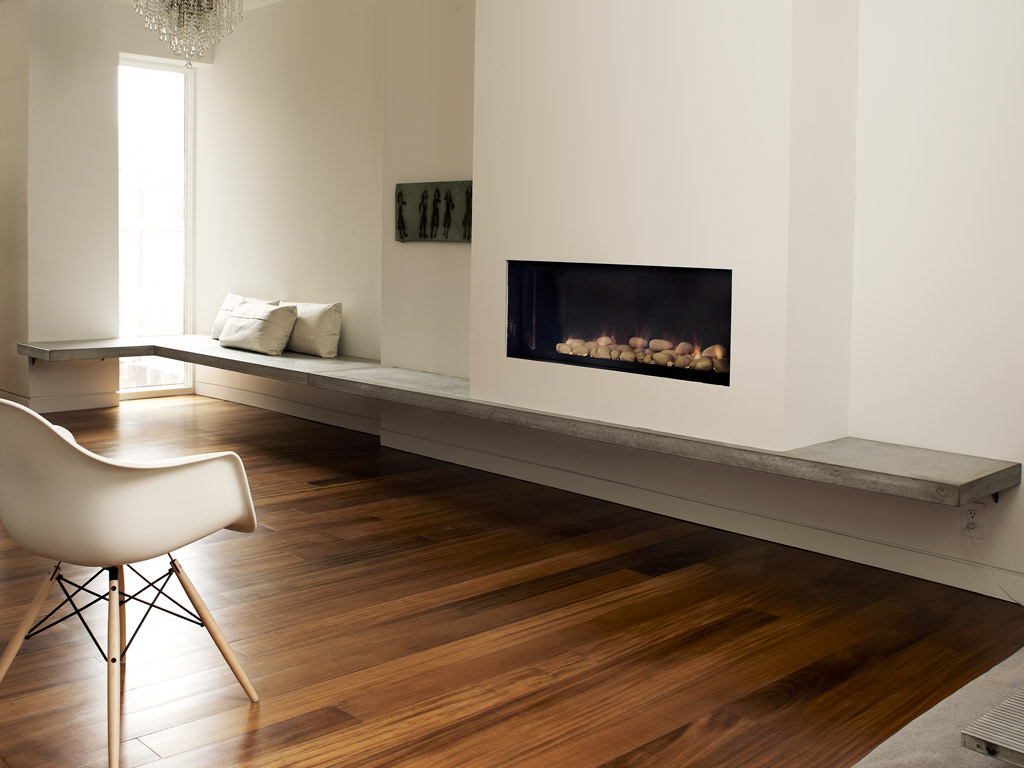 Smooth concrete floating bench in the colour Natural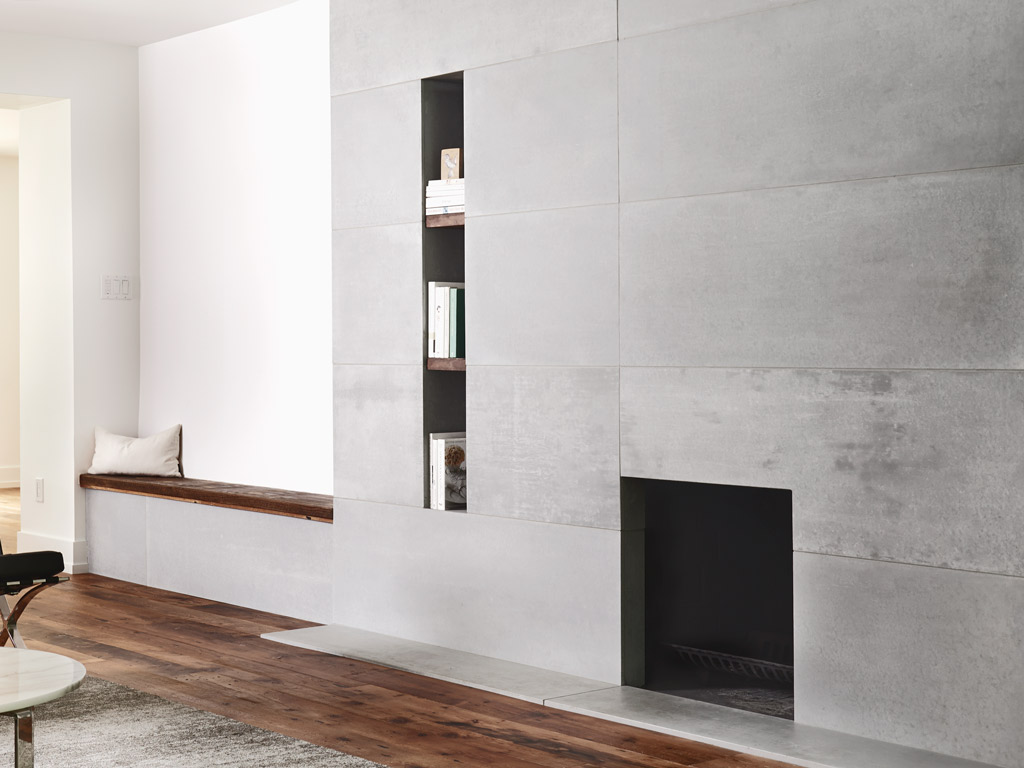 Distressed concrete bench seating in the colour Smoke
Integrated Shelving and Display Nooks
A concrete fireplace surround can include custom features such as integrated shelving and display nooks. The fireplace framing and substrate should be prepared with the required niche area, which is then covered in concrete panels on each face of the opening. Integrated shelving works well using materials that pair well together with concrete, such as glass or wood. Shelving can be installed by carefully drilling into the concrete using a diamond drill bit.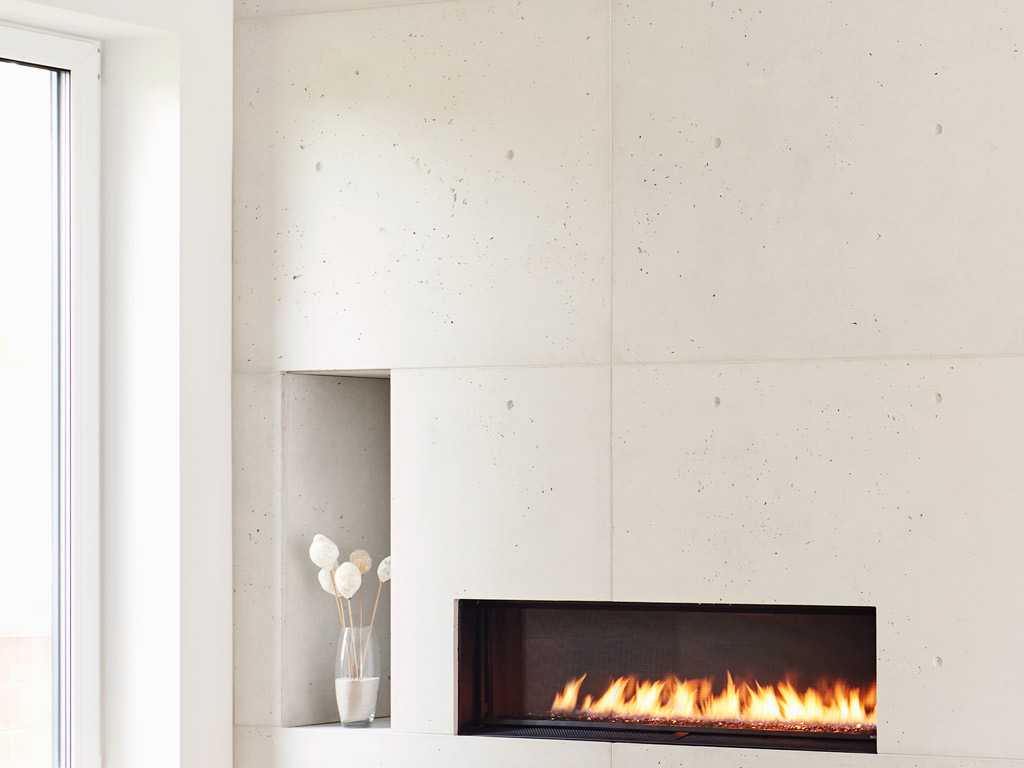 Raw concrete integral shelving in the colour Buff
Tie-rod holes
Tie-rod holes or dimples in the concrete relate back to the reinforcements that are used with cast-in-place concrete walls. When the forms are stripped the architectural concrete leaves behind an impression in the surface, but also the holes from the rebar.
Including one or a number of custom fireplace features into your surround can ensure to transform your space into a captivating social and visual centerpiece.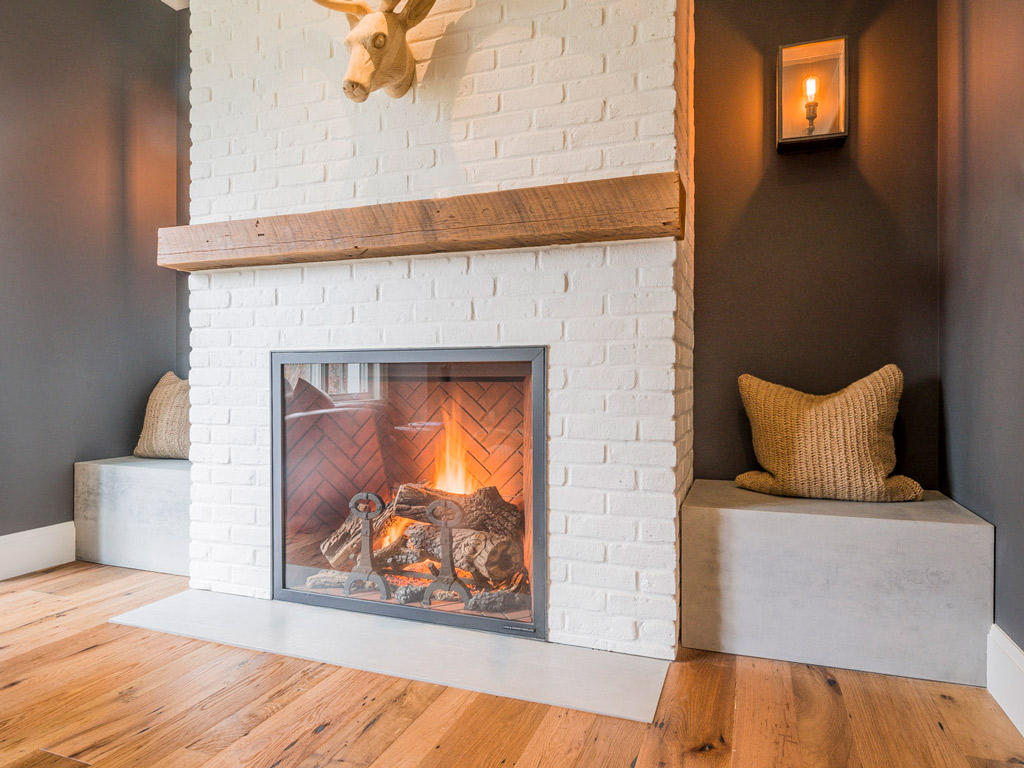 Distressed concrete bench seats in the colour Smoke
Built-in seating
Being a natural gathering point in the home, sometimes additional seating around the fireplace is called for when having guests over. A concrete hearth, whether it's cantilevered or a built-in concrete bench, can function as additional seating which offers perfect flexibility when needed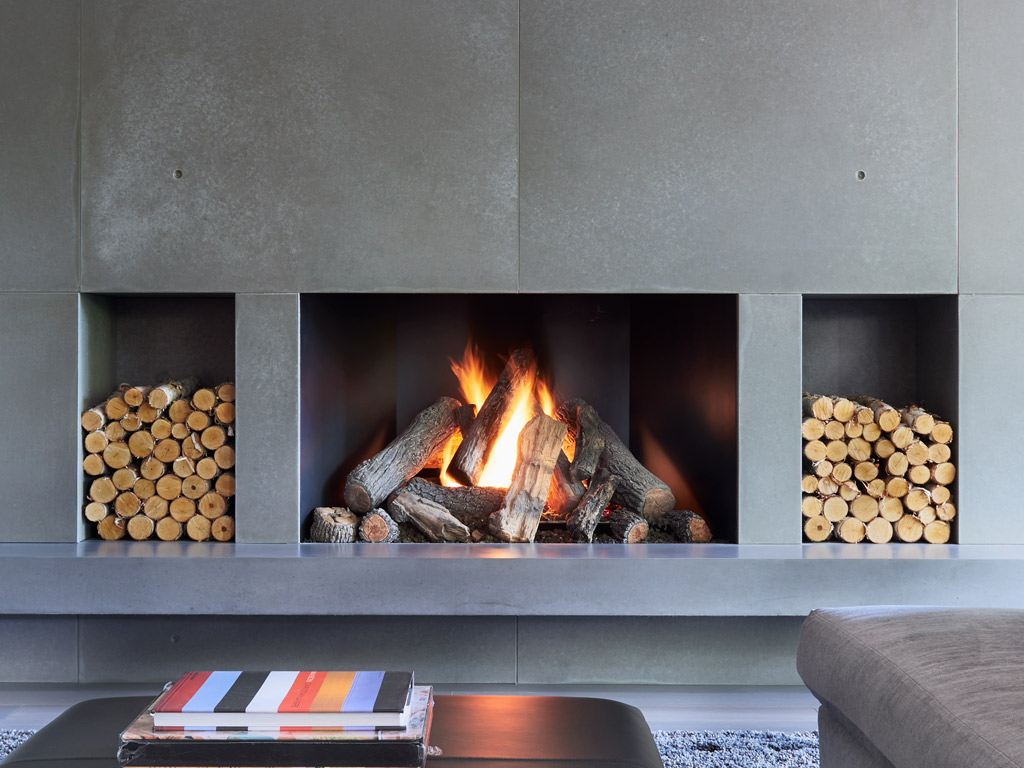 Smooth concrete wood storage nook in the colour Java
Integrated wood storage
Concrete is a stone material that protects against heat and sparks from a wood-burning fireplace. As a non-combustible stone, it meets building code requirements for use around an open fireplace. Not only is it a warm and pretty material to use as a fireplace surround, but it is also robust enough to withstand logs being thrown into any integrated wood storage niche.