The Green Side of Concrete
For the last installment of our 'Versatility of Concrete' blog series, we are focusing on concrete's use in Eco Design.
It seems like the words 'green' and 'eco-friendly' are being used so much these days but can refer to everything from sustainability to energy efficiency to recyclability. In terms of Eco Design, eco-friendly refers to building a home—inside and out—with a focus on lowering the environmental impact by using materials and technology that reduces the home's carbon footprint and lowers its energy needs.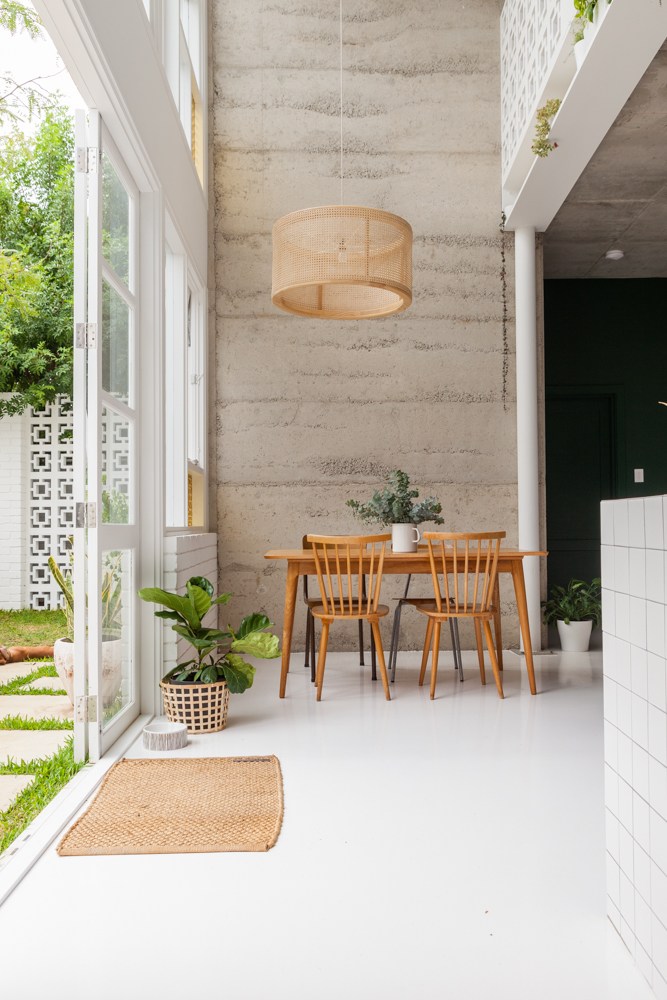 Concrete plays a large role in Eco Design. The inclusion of concrete in an eco-home is often a functional decision and a design decision.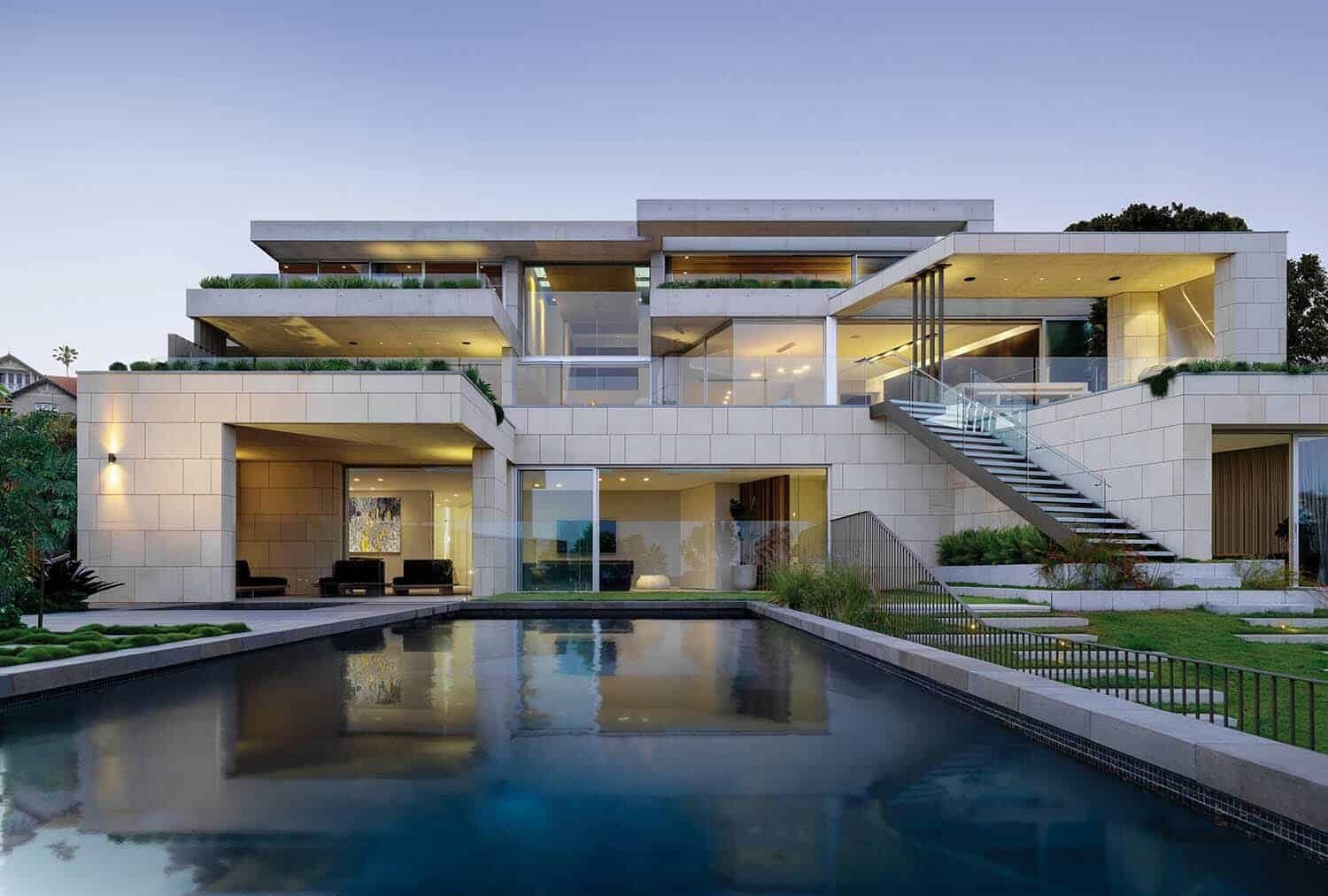 For interiors, Eco Design focuses on using materials that improve the inside air quality and bring a sense of the outside in. This is achieved in a number of ways—using plants and living walls as decoration, maximizing the available natural light, mixing furniture that is made from natural materials with up-cycled used furniture and antiques, installing flooring made from natural materials such as bamboo, stone, concrete and cork, shopping for and sourcing products locally, and lastly, reducing exposure to VOCs commonly found in paints, glues, stains, fabrics and carpets.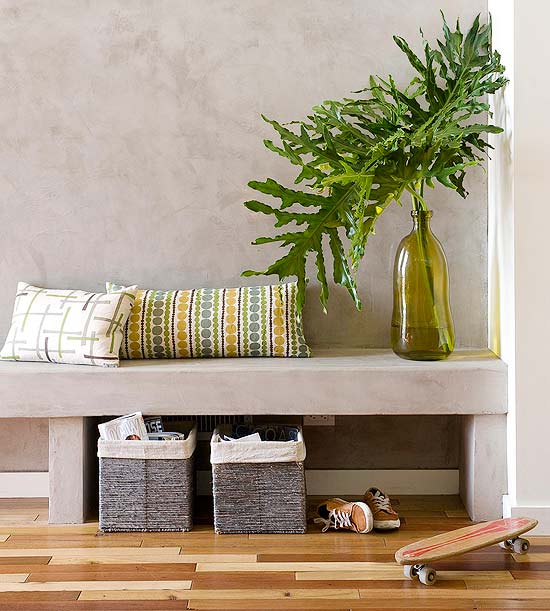 Using concrete for floors eliminates the need for glues commonly used when installing carpet and vinyl flooring. Concrete floors also assist with the energy efficiency of an eco home thanks to thermal mass, meaning that, in winter, the heat from the sun coming into the home is captured in the concrete floor and released back into the home as the temperature drops at night. In summer, the sun is higher in the sky and blocked from entering the home so the concrete floors stay cool throughout the day.
Concrete is durable and easy to maintain. Therefore, concrete floors and countertops eliminate the need for harsh chemicals for cleaning as microfibre cloths and mops with warm water is often all that is required.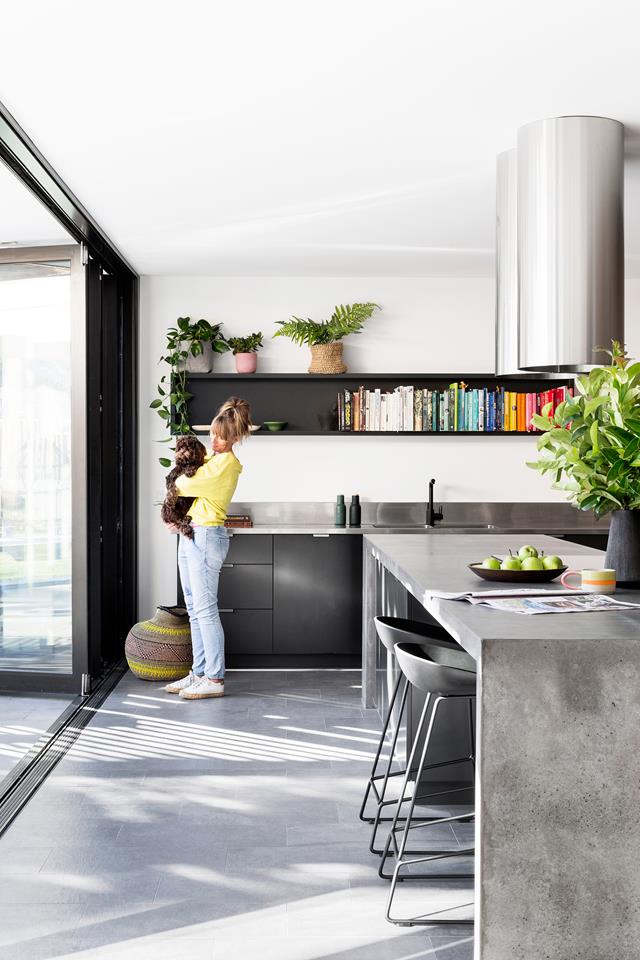 Concrete is naturally fire-resistant, eliminating the need for potentially harmful flame retardants that are applied to carpets and manufactured flooring products and making it the perfect material for fireplace surrounds and hearths. Concrete's ability to retain heat and release it gradually into the room gives your fireplace the ability to regulate the room's temperature and reduce heating costs.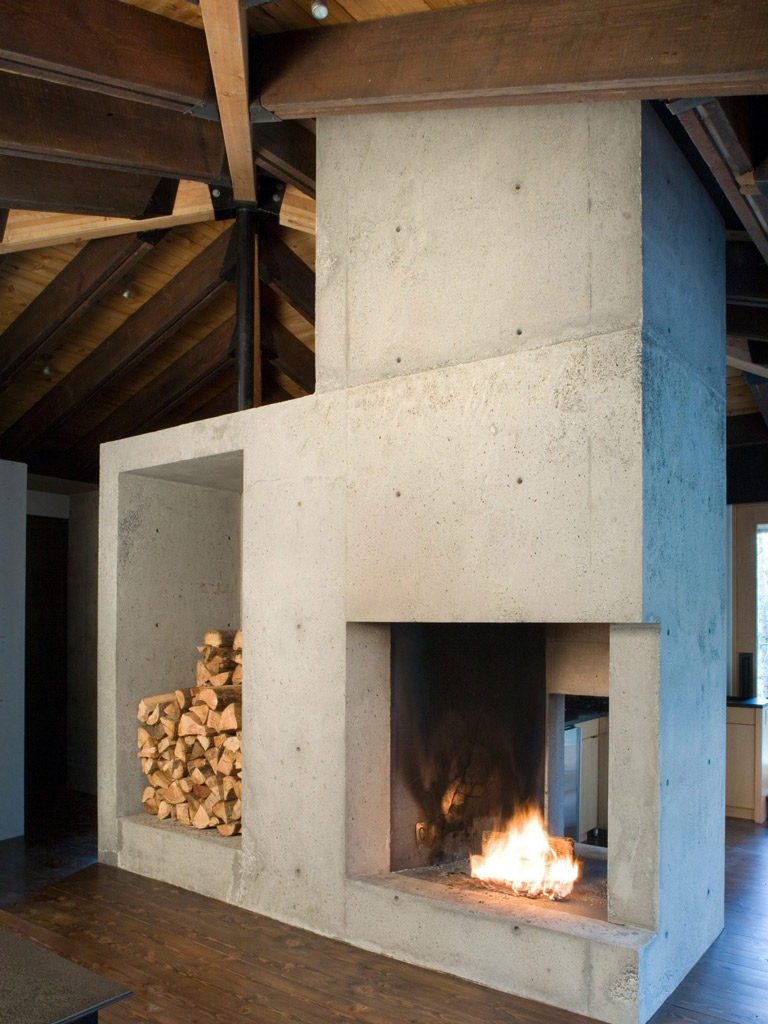 For several reasons, the exteriors of Eco Design homes are often constructed with concrete. As mentioned above, concrete is naturally fire-resistant, making it an ideal home construction material in areas susceptible to forest fires. Concrete is also naturally rot- and pest-free. Because concrete is so durable and the life of the building is much longer than that of a wood-constructed home, eco-homes made of concrete have a low carbon footprint. The need to rebuild or repair and therefore, consume more building materials, is very low with a concrete home.
While the naturally high thermal mass of concrete assists with heating and cooling the interior of an eco-home, the exterior design of an eco-home often includes concrete overhangs above the home's windows. This design feature not only creates a lot of visual interest but also serves to help reduce the amount of summer sun coming through the windows by blocking the high summer sun's rays.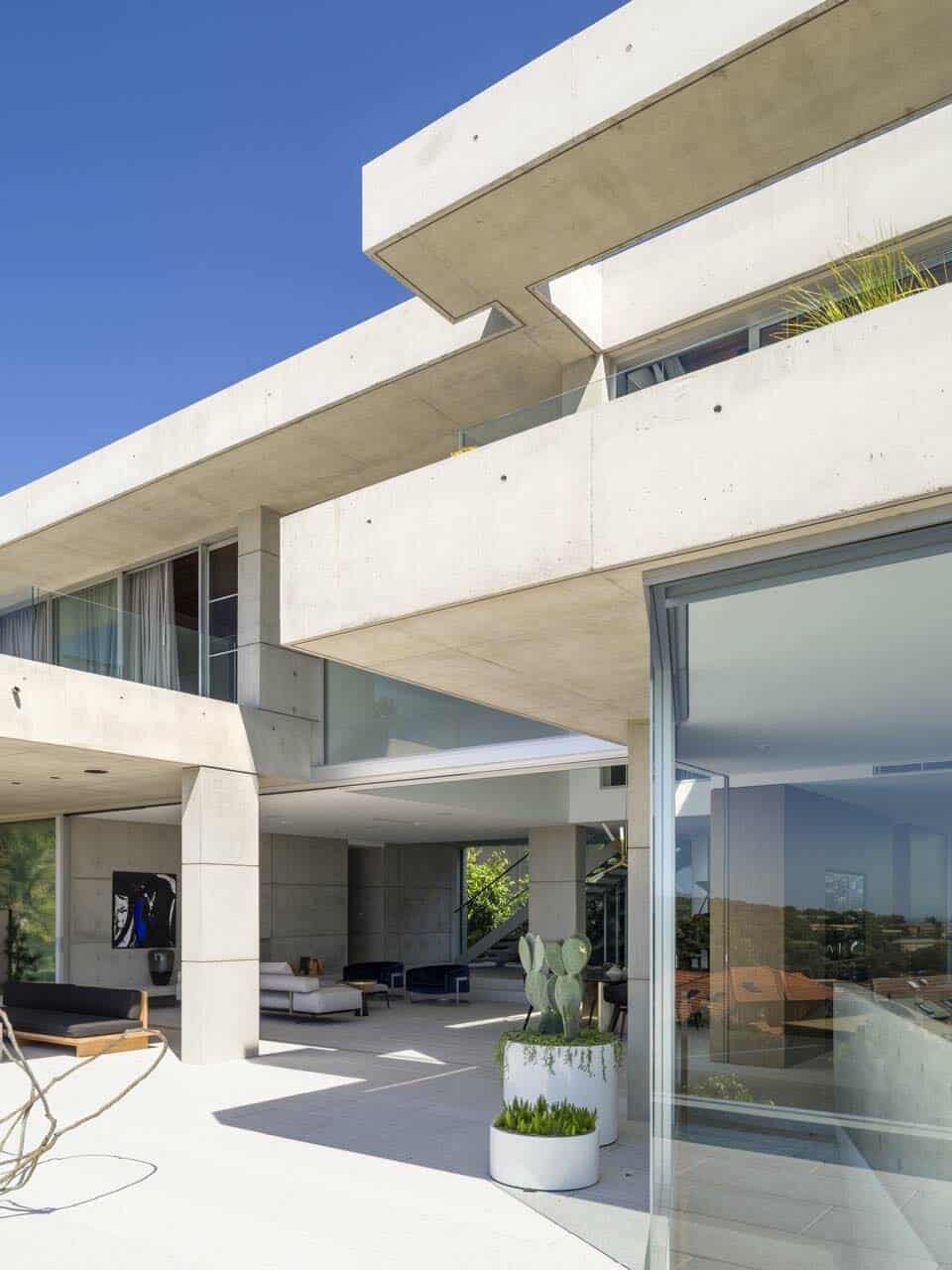 Aesthetically-speaking, concrete's neutral grey tones pair well with the nature-inspired colour palette often utilized in Eco Design interiors and exteriors. With an abundance of greenery and wood accents, the natural stone-like look of concrete reinforces the all-natural look and feel of the interior space.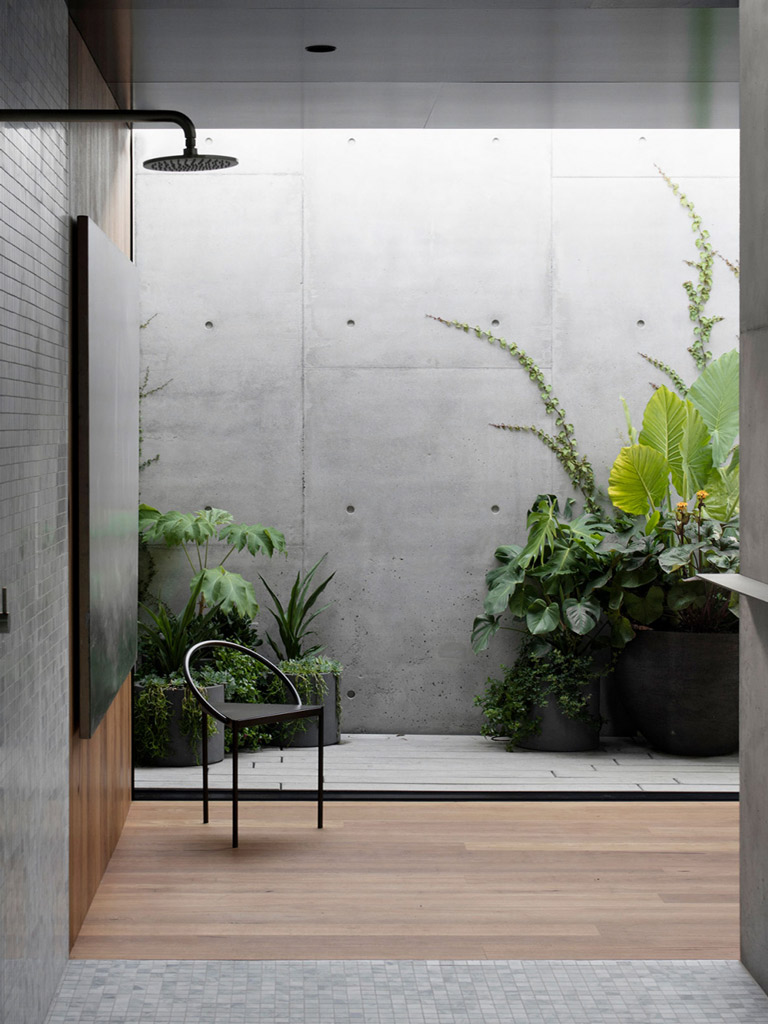 At Anthony Concrete Design, we take several measures to decrease the carbon footprint of our products.
From using locally-sourced and recycled materials whenever possible and sourcing a contemporary, more eco-friendly cement compared with traditional cement to recycling and reusing our waste water and crushing our waste concrete to be used as base for new road and driveway construction, we pride ourselves in the steps we take everyday to make our concrete as eco-friendly as possible.  As a fabricator of custom precast concrete products, we produce our concrete in small batches, lessening the amount of water needed and the amount of waste that is produced.
Now you can fall in love with the look AND the eco-friendliness of Anthony Concrete Design's beautiful concrete products!
Let's Work Together
At Anthony Concrete Design, we love the versatility of concrete and the limitless options it offers our clients. Get in touch with us to learn how you can incorporate concrete design into the interior or exterior design plans for your home, retail space, workspace, or gallery setting.
Anthony Concrete Design services commercial and residential clients across Canada and Ontario including Toronto, Ontario; Hamilton, Ontario; Burlington, Ontario; Mississauga, Ontario; London, Ontario and the GTA.  We also ship our concrete panels worldwide.