Custom Concrete Display for Toronto's York University
Toronto's York University has hosted some incredible alumni that have gone into the world to achieve amazing things. Our team at Anthony Concrete Design is honoured to have been chosen to help remember those award-winning alumni by working with the design firm Entro G+A and manufacturing companies WSI Sign Systems Ltd and KING Architectural Products to create a permanent concrete display with award-winning alumni names inscribed permanently. The display, with unique design features – including glass panels incorporated into the concrete bases – can be found in the rotunda of Vari Hall.
Concrete Bases with Modern Design
To create an interesting look, the concrete bases were created in two different heights. A variety of shapes and angles were formed into the bases to create the effect of design diversity that would lend to the amazing architectural elements that York University is known so well for.
The black-coloured concrete with a smooth finish created a modern, sleek and sophisticated look for the glass frames to be cast into. Casting the frames for the glass panels into the concrete was a unique and interesting way to display the names of the alumni and created design elements that were both interesting and beautiful.
The unveiling of this design came with much excitement for many of the University students and staff, both as a way to commemorate the work of previous alumni but also to add an exciting design element to a common student area.
The Unique Appearance of Concrete Displays
It's safe to say that in terms of current 2016/2017 design trends, concrete has taken the place of granite and marble in both exterior and interior design uses. Both for high-end retail and hospitality purposes, the creative and adaptable use of concrete can be used in many forms and applications to complete a look that is sophisticated, modern and professional.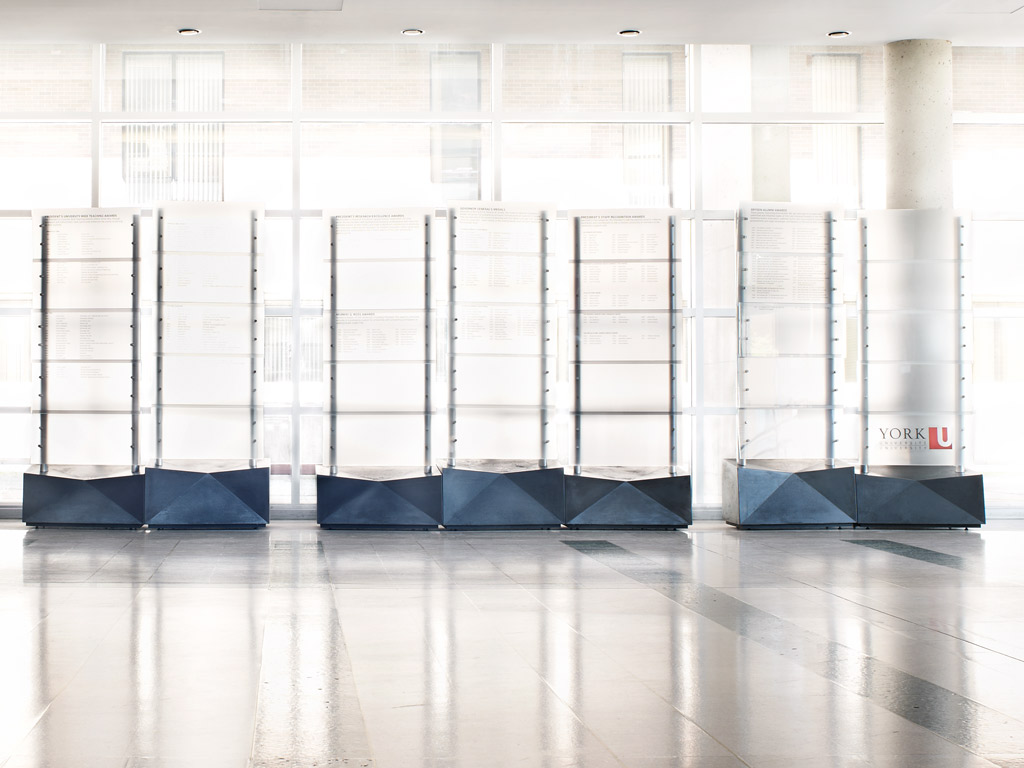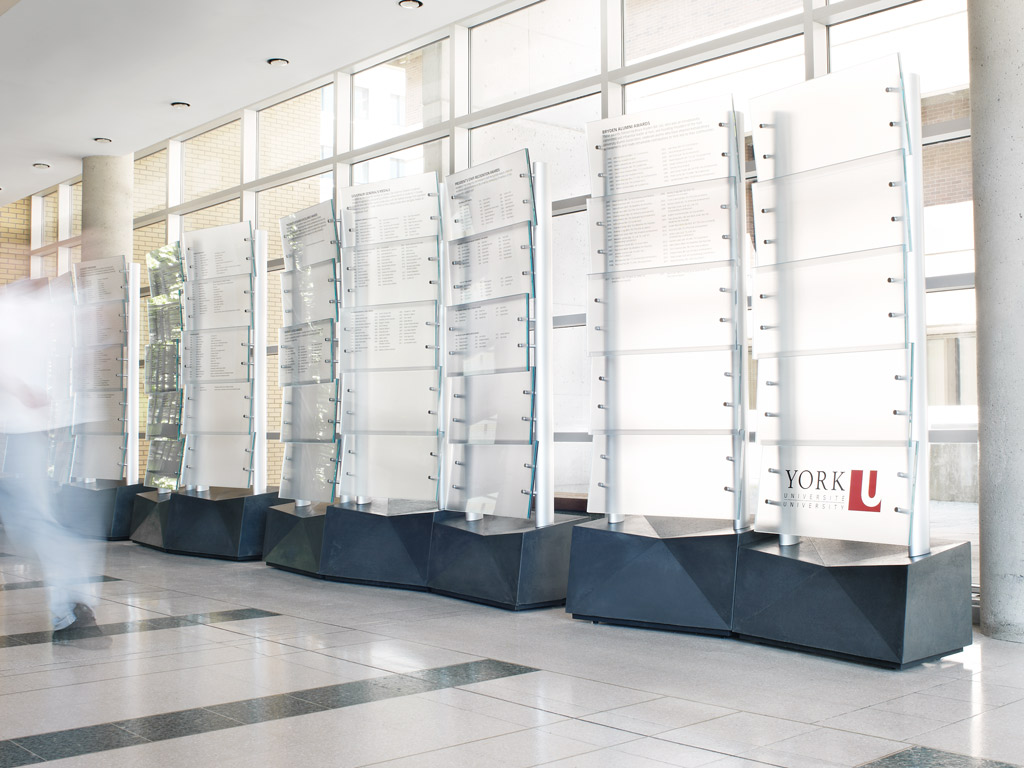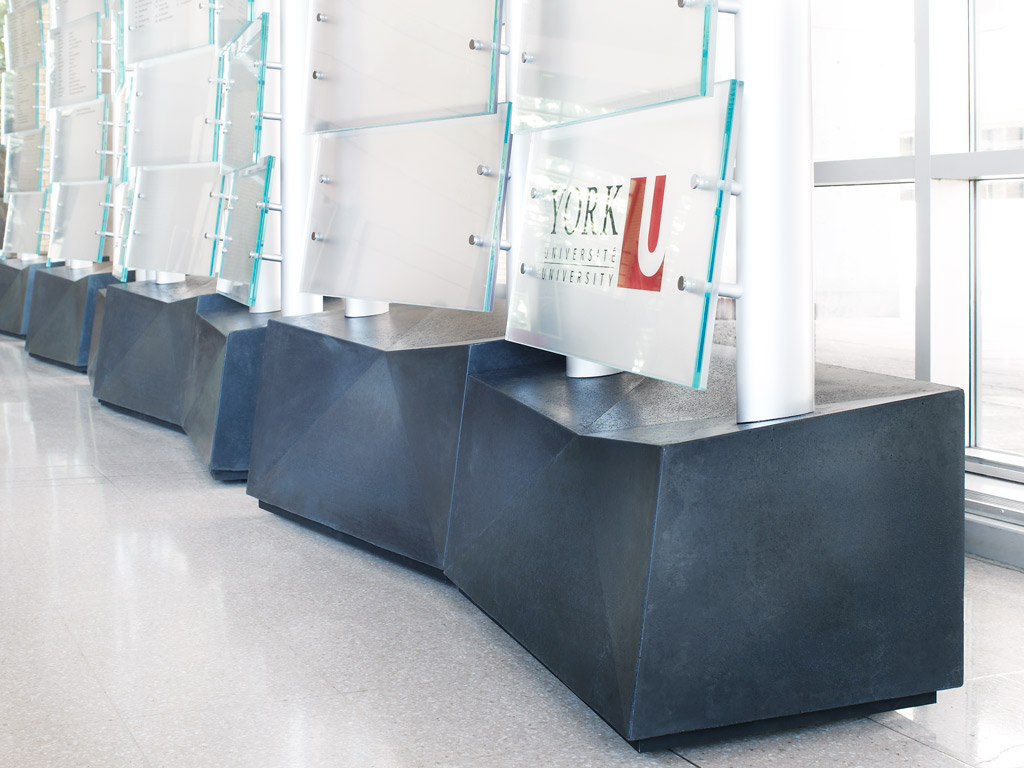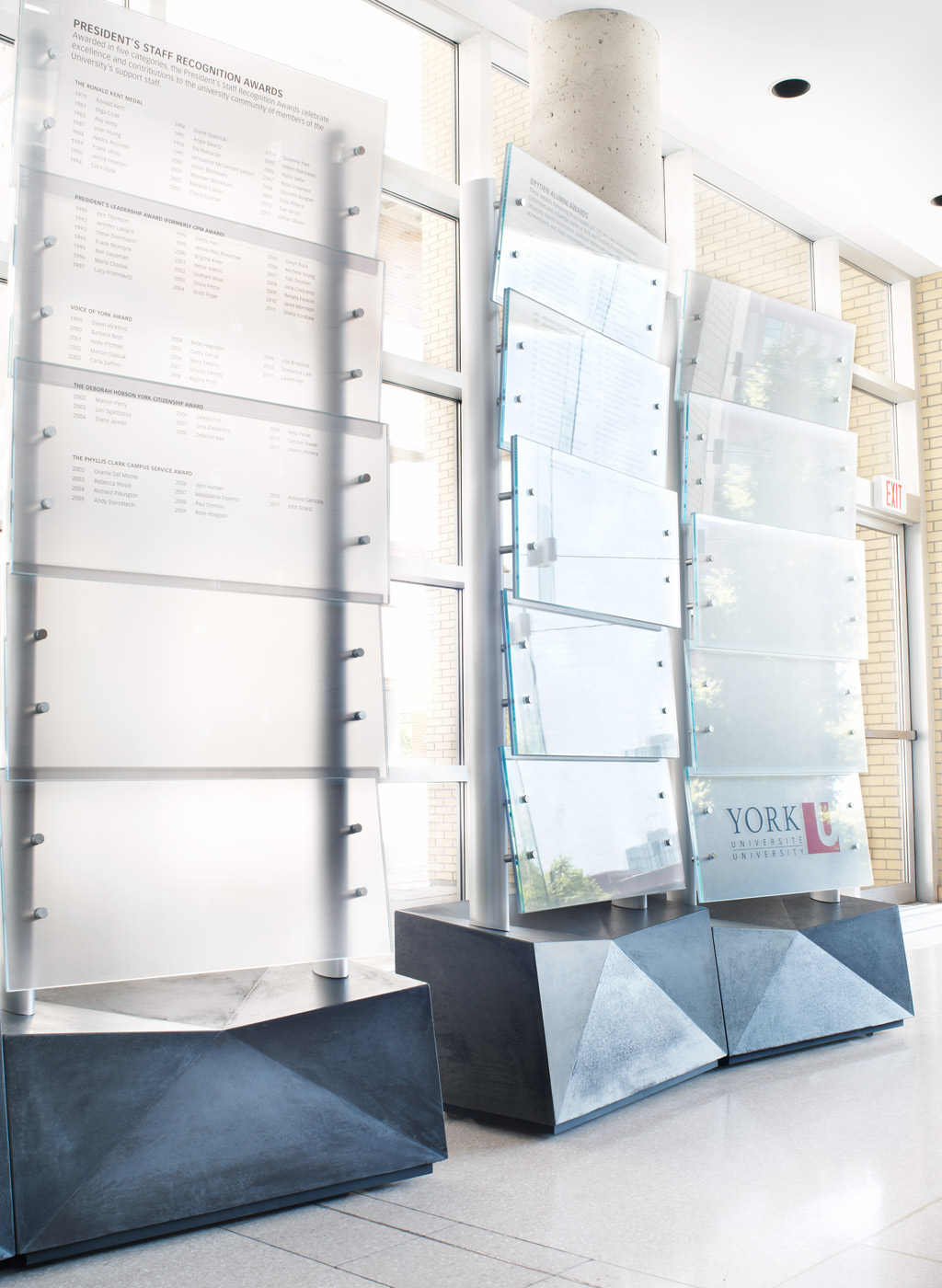 At Anthony Concrete Design, we know how important a piece like this is to your home or commercial space. This is why we make sure that all of our concrete wall features are customized to your needs. Concrete is versatile, durable, elegant, unique and modern – some of the reasons why we love it! Work with us, a designer, or an architect to get the exact look you want.
Visit our Custom Concrete page or Contact Us for more information about commercial or retail concrete displays.