Concrete for Outdoor Living
How to make the most of your outdoor living space using concrete
With temperatures rising and everyone eager to spend more time outdoors, you may find yourself searching for ways to elevate your outdoor living space. Perhaps Concrete is the right fit.
Concrete brings a clean, modern sophistication to your outdoor space; that helps connect your space with the surrounding nature. It can also be a great way to create unity in design by carrying your interior design concepts to the outside of your home, helping foster a true 'living space' outside.
Let's explore three simple, yet incredibly effective ways to use concrete outdoors this summer, and for many seasons to come.
1. Concrete Fireplace Surrounds
A fireplace is a great addition to your outdoor space. This is especially true in colder climates, as it can extend your outdoor living season beyond summer. By cladding your fireplace surround in concrete panels, you will create a durable, weather and heat-resistant focal point that stands the test of time both functionally and aesthetically.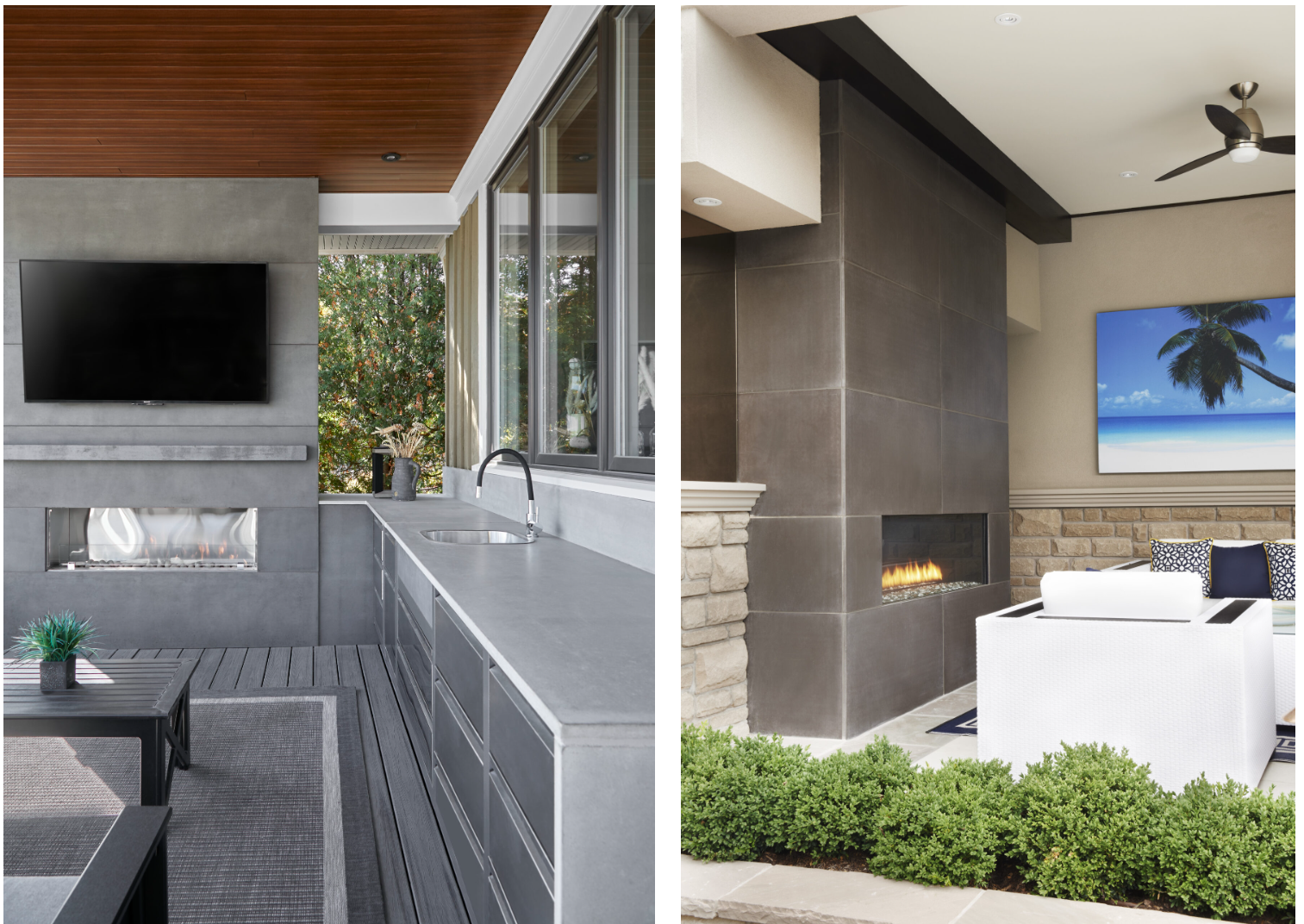 Natalie Hayes Photo (left), Mark Olsen Photography (right)
This concrete fireplace surround anchors the outdoor living area and provides a visual focal point that establishes the home's design statement.
2. Concrete Wall Panels
If a concrete fireplace doesn't ignite your interest, maybe concrete wall panels are what you crave for your outdoor statement. If you have a wall that requires cladding or is need of an update, concrete wall panels can be quite impactful in adding architectural interest to your space. A large format, raw concrete panel can add a feeling of grandure and freshness. We especially enjoy the use of tie rod holes in these panels, which add to the authenticity of this feature wall.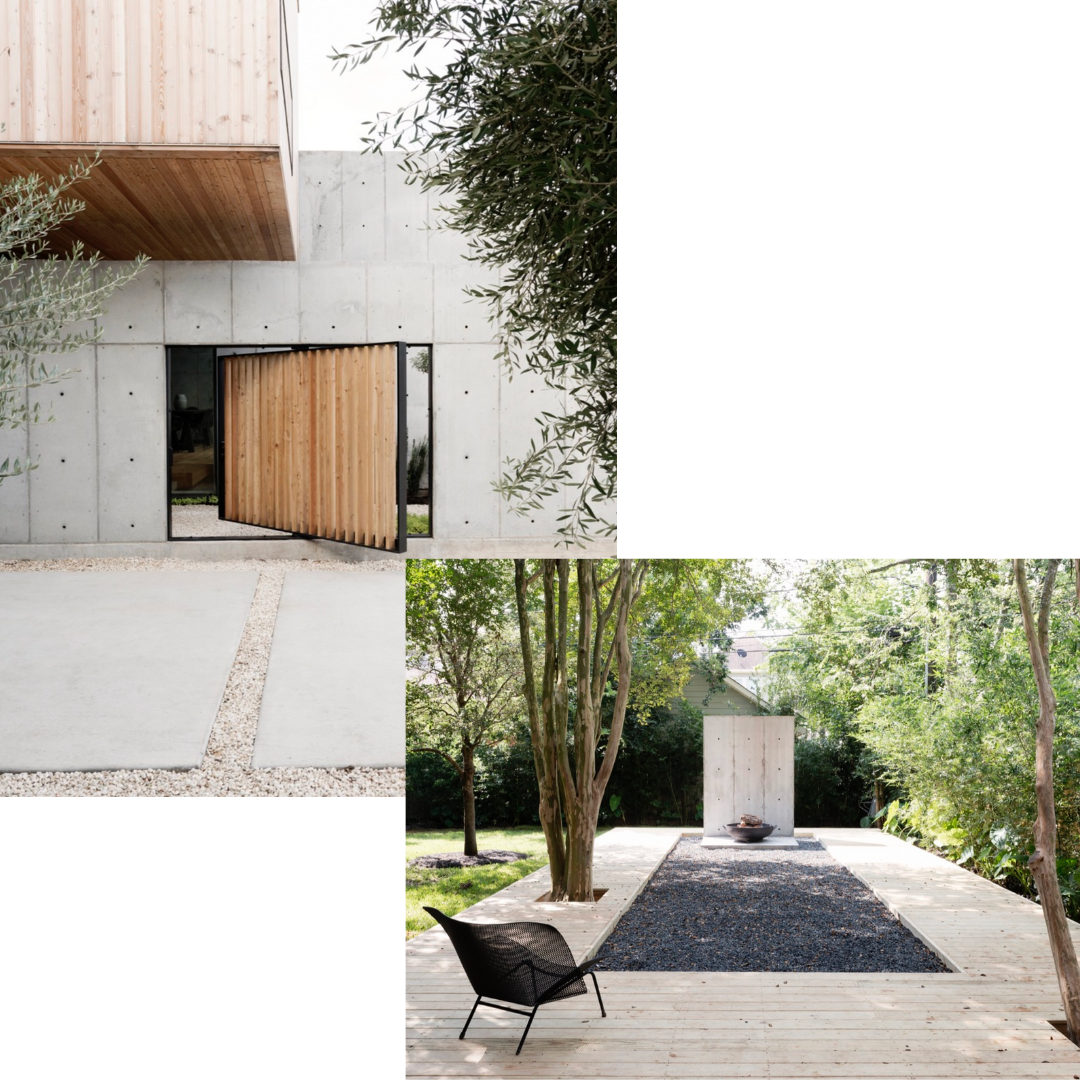 Concrete Box House by Roberston Design
3. Concrete Furniture
If you are looking to incorporate concrete in a more flexible and agile way, the use of concrete in furniture design is a clever way to create contemporary, sleek pieces. The beauty of using concrete for furniture is the longevity of these pieces; you can swap out chairs, pillows, rugs, and surrounding decor as often as you choose to update the area to suit your ever-changing style. Below are some photos of concrete furniture projects we've completed, and some inspiration photos of designs others have dreamed up.

Mark Olsen Photography
Whether you find your style above, in a different image, or in your own imagination, the use of concrete for outdoor living can be customized to satisfy even your dreamiest of visions.